Donate Your Car During COVID-19
We can help you safely donate a vehicle during the COVID-19 crisis.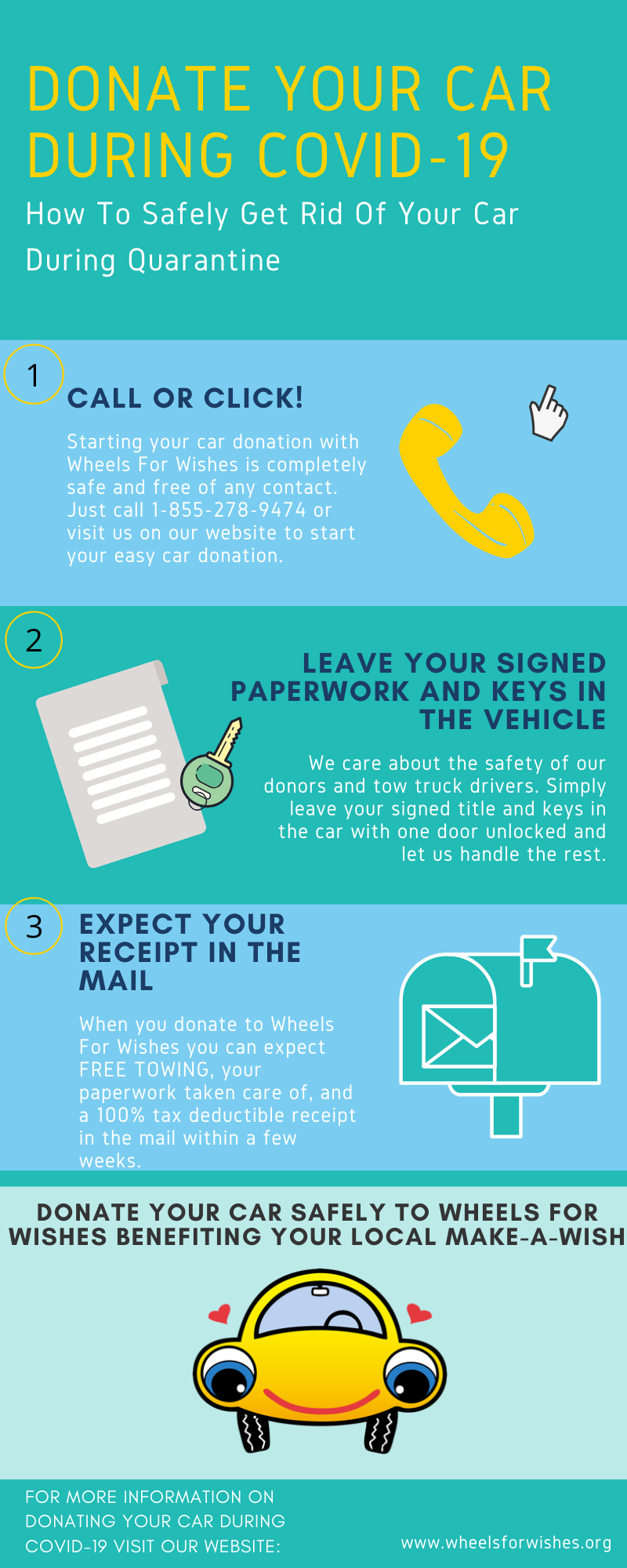 To find out more about about our program give us a call at 1-855-278-9474. Check out our vehicle donation tax info page to get specifics on all the benefits of car donation. Our representatives are happy to answer any questions you might have.