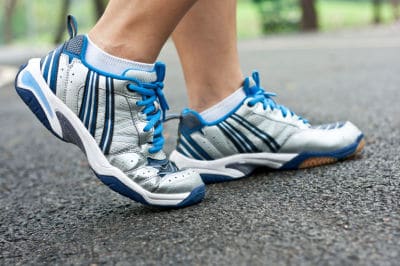 Walk Or Run To Make Wishes Come True For Hudson Valley Kids
Even as the days become shorter and the weather becomes colder, you can still walk or run for wishes! Don't miss the 9th Annual Walk & 5K Run for Wishes on Sunday, Nov. 2 at Franklin D. Roosevelt State Park. Taking place in Yorktown Heights, runners or walkers can enjoy a beautiful fall day while helping to grant wishes for children in the Hudson Valley region. Plus, it's great exercise before the Thanksgiving feast rolls around! 
Get One Last Run In Before The Snow Falls
Snow has already covered the ground in many cities across the country, so be sure to make the most of the clear city streets before you have to take your walking and running to the treadmill. The Annual Walk & 5K Run for Wishes could be the perfect opportunity for one last run in the Hudson Valley region. Register today!
Rain or shine, the walk and run will start bright and early with check-in and registration from 8:30-10 am. The walk and run will begin at 10 am. Participants are encouraged to raise a minimum of $100 which will benefit Make-A-Wish Hudson Valley and will help to grant the wishes of children in your community.
Walkers and runners can register as a team, an individual, or they can join an existing team. Awards will be given to both the individual and team who raises the most amount of money.  
Become A Sponsor
If you'd like to give back in another way, become an event sponsor. Become a Dream Catcher sponsor for $250, a Magic Maker sponsor for $500, a Wish Ambassador for $1,500, or a Wish Hero for $3,000. Learn about the benefits of each sponsorship level here.
Can't Attend? Donate Your Car Instead
The best part about the Make-A-Wish Walk & Run events are that they are suitable for everyone—runners and walkers alike. These walks are suitable for children, families, friends, co-workers, and large groups. The most experienced runners can attend or friends and families can gather for a fun walk. Plus, it's for an amazing cause.
Wheels For Wishes is a proud supporter of the 9th Annual Walk & 5K Run for Wishes benefiting Make-A-Wish Hudson Valley, but if you cannot attend the walk & run, you can still support Wheels For Wishes and Make-A-Wish Hudson Valley by donating your car. At no cost to donors, vehicles are picked up or towed away, anywhere in New York, and they are recycled or auctioned off. Earned proceeds from donated vehicles benefit Make-A-Wish Hudson Valley.
To donate a car, which will help to make wishes come true for children in your community, call 1-855-278-9474 or fill out an online vehicle donation form today.