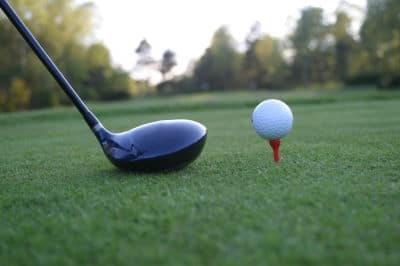 Three Make-A-Wish Events Swing Into Georgia
Georgia residents have three fun-filled options to benefit the local children of Make-A-Wish Georgia in April, May and June. Tournament of Wishes is a signature golfing event that has been successfully granting wishes for the past 20 years! For those who don't golf, there will be a Walk For Wishes stepping into Atlanta the next month! If you miss the first two events, Walk For Wishes in Augusta gives you another chance for a fun-filled way to make dreams comes true for local children with critical illnesses.
For more information and registration for these two events, find them on the Make-A-Wish Georgia event calendar!
Tournament Of Wishes Event Details
Held at the beautiful Reynolds Plantation in Greensboro, Ga. (1000 Vista Dr.), the 2017 Tournament of Wishes charity golf event is April 28. Your sponsorship team will have the opportunity of playing 18 holes followed by a choice reception at the Ritz-Carlton! You can email Kerry Milhaven if you would like more details on how to participate.
Walk For Wishes Atlanta Details
You have a chance to help grant wishes in your community just by walking! Interested? Come to Stone Mountain Park (1000 Robert E Lee Blvd., Stone Mountain, Ga.) on May 20 for an 8 a.m. registration and 9:15 walk.
Registration for this event is free, but Make-A-Wish Georgia encourages you to make a fundraising goal of $150! To go the extra mile, try to invite friends, family, neighbors and coworkers to join you! It's a great chance to catch up or to get to know someone better. Best of all, your walking raises both awareness for Make-A-Wish and funds for local children with critical illnesses. Whether you are walking in Atlanta or the next event in Augusta, tell your community to join you as well!
Walk For Wishes Augusta Details
On June 9, head on over to Lake Olmstead Park (2200 Broad St., Augusta, Ga.) for this chance to walk through beautiful Augusta while raising funds to make dreams come true. Registration begins at 5 p.m. and the walk starts at 6:30.
Make-A-Wish Georgia has a goal to raise $93,000 from this event, and you can make a huge difference in reaching that goal! For just $9, you can register to walk. Your community can reach that goal and start helping to grant wishes in no time after fundraising and putting teams together!
Help Georgia Kids Even More
Whether you can't make it to any of these three events or you simply want to benefit Make-A-Wish Georgia even more, there is an extremely effective and easy way to help make dreams come true! Donate your car or any other vehicle to Wheels For Wishes Georgia!
Wheels For Wishes, an IRS approved 501(c)(3) nonprofit organization, makes the donation process fast and easy! We tow away your car for free, you get a 100 percent tax-deductible receipt to use when you fill out your 1098-C form on your taxes and you will help make dreams come true for local children!
To donate, simply call 1-855-278-9474 or fill out an online donation form.