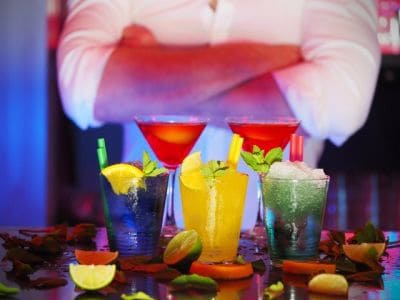 Shaker Full Of Wishes Event Helps Make-A-Wish Missouri and Kansas
Residents of the Wichita area have a fun way to get out and help Make-A-Wish Missouri and Kansas this February. The 2nd Annual Shaker Full of Wishes event is taking place Feb. 3 at the ABODE Venue in Wichita (1330 East Douglas Ave.)
This fun event will have Wichita's finest establishments facing off to see who can shake up the best martini and serve the tastiest food. Guests will have the opportunity to taste test the martinis and judge who makes the best one in the city. All of this will raise money for Make-A-Wish Missouri and Kansas.
There are currently more than 125 Kansas kids waiting to have their wish granted. Participating in an event like the Shaker Full of Wishes will help Make-A-Wish Missouri and Kansas get one step closer to reaching all of these deserving kids.
Ticket Information
Tickets for Shaker Full of Wishes are available online for $50 each. Keep in mind that since there's alcohol involved, guests must be 21 or older and show their ID at the door. Just head to the Make-A-Wish Missouri and Kansas event page and learn how to get your tickets today.
Your ticket helps fund wishes, but is also gives you the opportunity to bid on silent auction items, enjoy music, have fun in a photo booth and learn about the impact of wishes at the event. You won't want to miss out!
More Ways To Help In Kansas
Attending the Shaker Full of Wishes is a great way to help your local Make-A-Wish, but did you know you can also donate a vehicle to help out? Wheels For Wishes is now partnered with Make-A-Wish Missouri and Kansas and is proud to be supporting them with the proceeds from vehicle donations.
If you have a car, boat, RV, motorcycle or other vehicle that you no longer want or need, why hold onto it any longer? Donate it to Wheels For Wishes and it will go on to do good in your Kansas community. Even if your car has seen better days and no longer runs, Wheels For Wishes can accept it in most cases. We also provide free towing for all vehicles no matter where you live in the state.
To donate your car to Wheels For Wishes, simply give us a call at 1-855-278-9474 or fill out an online car donation form. Our donation representatives are here to help with anything you need. Call us today and see just how easy it is to help Make-A-Wish Missouri and Kansas by donating your car!