Honor Make-A-Wish On World Wish Day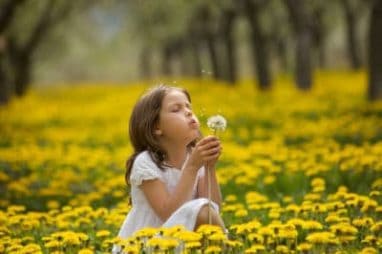 World Wish Day is celebrated every April to honor the anniversary of Make-A-Wish. The magic all started when Make-A-Wish granted the wish of a boy named Chris who wished to be a police officer. Today, Make-A-Wish grants the wish of a child every 38 minutes and has granted the wishes of more than 250,000 children globally since 1980! This year on World Wish Day, you can help to make even more wishes come true.
Choose Vehicle Donation In Honor Of World Wish Day
An easy way to benefit Make-A-Wish on World Wish Day is through vehicle donations to Wheels For Wishes, benefiting Make-A-Wish. When you donate an unwanted car, truck, boat, motorcycle, camper, or other vehicle, you are helping to fund a local child's wish but are also contributing to the green movement. Your vehicle donation will be auctioned off for a new owner to use or it will be recycled and reused to build new vehicles. Earned proceeds from donated vehicles benefit your local Make-A-Wish chapter.
When you donate a vehicle to benefit Make-A-Wish, you receive:
Free pick up or towing of your vehicle, nearly anywhere in the United States

The maximum possible tax deduction

An easy and hassle-free donation process
To donate a vehicle, please call 1-877-431-9474 or fill out an online car donation form.
You Can Contribute To Wish Granting
If you don't have a vehicle to donate to charity, you can still help out on World Wish Day. Since nearly 75 percent of children's wishes require air travel, a donation of airline miles is extremely important to Make-A-Wish and the children who are wishing to travel to their dream destinations.
Each year, around 50,000 airline tickets, or 2.5 billion airline miles (equal to $37.5 million) are needed to send Make-A-Wish Wish Kids and their families to dream locations. When you donate your airline miles to Make-A-Wish, you can help make a difference in the life of a child in your community.
If you don't have airline miles to donate, you can also make a general donation to Make-A-Wish. When you make a general donation, you can choose which Make-A-Wish chapter you would like to donate to. This gives you the opportunity to make a donation that will stay in your community, or even your home town!
You may also be interested in starting your own fundraiser for World Wish Day, which will benefit Make-A-Wish. Just make your own Make-A-Wish fundraising account and get started today!
Fill A Child's Life With Hope, Strength, And Joy
Wishes generally fall into five categories:
I Wish To Be

I Wish To Give

I Wish To Go

I Wish To Have

I Wish To Meet
Wishes can fill the human spirit with hope, strength, and joy. During a 2011 Wish Impact Study, a combined 89 percent of doctors, nurses, and health professionals surveyed say they believe a wish experience can influence Wish Kids' physical health.
Imagine being a child or teenager and spending your free time at doctor's appointments, having blood work done, and undergoing scans or chemotherapy treatments. Instead of having sleepovers with friends or shopping for prom, many Wish Kids are unable to partake in some of the events that other children and teens are able to enjoy. Your contribution to Make-A-Wish can help to see that each and every kid has a chance to do what they do best – which is be a kid. 

Back to Blog