Raise Awareness About World Cancer Day This February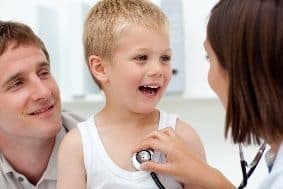 World Cancer Day is Feb. 4, but February is also Gallbladder and Bile Duct Cancer Awareness Month and Muscular Dystrophy Awareness Week. This February, there are several opportunities to raise awareness about these different types of diseases, while also helping to give back to the people who may already be affected by these diseases. 
World Cancer Day
World Cancer Day takes place on Feb. 4 of every year. Thanks to the prevalence of social media, cancer awareness is more widespread today than ever before. The mission of World Cancer Day is to unite the world's population in the fight against cancer, and it's easier than ever thanks to Facebook, Twitter, Google+, Pinterest, Instagram, and other social networking sites. When you publicly share information about World Cancer Day on Feb. 4, be sure to use #WorldCancerDay so that people can easily search for related posts.
By uniting the world's population in the fight against cancer, millions of cancer-related deaths can be made preventable through cancer awareness and education.
Learn how to spread the message of World Cancer Day by getting involved on Feb. 4.  
Gallbladder And Bile Duct Cancer Awareness
February is a big month for giving back and making a difference in the lives of other people all over the world. February also has Valentine's Day, Random Acts of Kindness Week, Congenital Heart Defect Awareness Day, and National Donor Day!
In addition to these important events, February is also Gallbladder and Bile Duct Cancer Awareness Month. Although gallbladder cancer and bile duct cancer are rare forms of cancer, they are still possible. According to the American Association for Cancer Research (AACR), an estimated 10,650 people in the United States were expected to be diagnosed with gallbladder and biliary malignancies in 2014. 3,630 people were expected to die of the disease. With awareness that focuses on early detection and preventative measures, we can see these numbers decline.
Duchenne Muscular Dystrophy Awareness Week
Feb. 13 through Feb. 19 is Duchenne Muscular Dystrophy Awareness Week. Duchenne muscular dystrophy is the most common fatal genetic disorder diagnosed in childhood. It primarily affects boys, but can occur in all races and cultures. 1 in every 3,500 live male births will be affected by Duchenne muscular dystrophy, which equals about 20,000 new cases each year.
In about 35 percent of the time, Duchenne will happen to anyone due to a random spontaneous mutation. Otherwise, it can be passed from parent to child. There is currently no known cure for Duchenne but there are medical treatments to slow its progression. This is why awareness and research is so important.
Learn how to help out and make a difference this February by visiting the Parent Project Muscular Dystrophy website.
Help Local Children's Charities
Each year, so many children are affected by some sort of medical condition or life-threatening disease. A vehicle donation can help to provide these children with better lives. Donate a car, truck, motorcycle, boat, or camper and let Wheels For Wishes turn your vehicle into hope and encouragement for a child in your community.
When you donate a vehicle to Wheels For Wishes, your donation will support children's charities in your area. See which charity your donation will benefit by checking out our Chapter Locator. When you donate a car, truck, boat, or motorcycle to Wheels For Wishes, you will receive free pick up or towing of your vehicle. To make a car donation, simply call 1-877-431-9474 or make your donation online.
Help to support children's charities this February by donating your vehicle to Wheels For Wishes!

Back to Blog