Get Involved In Your Community With Wishmakers At Work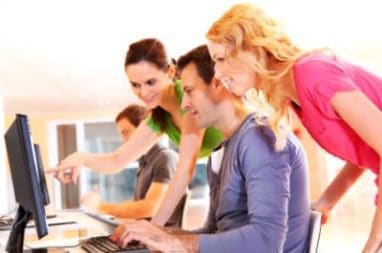 There are a number of ways to get involved in your community by volunteering and fundraising. If you are looking to get your company involved in more philanthropic endeavors inside and outside the workplace, a great place to start is with Wishmakers At Work. Wishmakers At Work is a program that helps employees plan and coordinate fundraising campaigns to help grant wishes. Make-A-Wish provides opportunities for children with critical illnesses to have their one heart-felt wish come true. Relying on more than 25,000 volunteers in wish-granting, event coordination, outreach and an administrative capacity, Make-A-Wish directs every resource available to helping grant wishes.
Why Participate In Wishmakers At Work?
Employees are interested in working at businesses that take an active interest in their community. According to a Cone Cause Evolution Survey, 71 percent of Americans want their employer to do more to support a cause or social issue, while 81 percent say that a company's commitment to social issues is important when deciding where to work.
Make-A-Wish is a great opportunity for companies to get involved with their community and boost employee morale. As the largest wish-granting organization in the United States, Make-A-Wish grants a wish, on average, every 38 minutes. Each wish impacts the lives of one individual, their family and hundreds of volunteers. Working with Make-A-Wish is rewarding for both the wish kids as well as the volunteers.
Getting Involved Is Easy
Taking part in the Wishmakers At Work program is as easy as filling out a form online. If you are interested in sponsoring an event held at your business, organization or association, contact your local chapter to learn how your chapter can help support your efforts in making a child's wish come true.
Ready to set up a Wishmakers At Work campaign in your office or workplace? Just fill out this form and a representative of Make-A-Wish will contact you soon. The form is short, but becoming a Wishmakers At Work organization will go a long way in making a difference in a child's life.
Donate A Vehicle To Help Grant A Wish
If Wishmakers At Work is not right for your company at this time, you and your employees can still make a difference by donating a vehicle here at Wheels For Wishes. Wheels For Wishes is a fast and free way to help grant wishes for children with critical illnesses.  We take your car, truck, motorcycle, SUV, RV, or boat, and turn them into wishes. Donations from individuals or families are always welcome and 100 percent of the net proceeds from each donation go toward granting wishes.
To donate a car to Wheels For Wishes, benefiting Make-A-Wish, please call 1-877-431-9474 or fill out our online vehicle donation form. Get a great feeling while helping out a child in need. Donate a car today or start the Wishmakers At Work program in your office.

Back to Blog