Two Exciting Events To Benefit Make-A-Wish Central & Northern Florida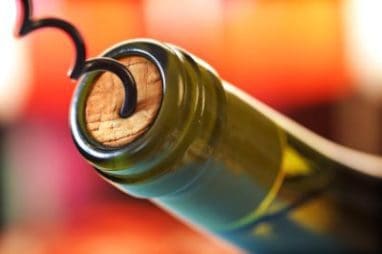 This November, there are two great events benefiting Make-A-Wish Central and Northern Florida. If you live in the Orlando or Sarasota area you won't want to miss out! Nov. 20 is the annual Casino Night and Poker Tournament in Orlando and Nov. 21 is an all new event in Sarasota simply called Wish. Both events will be a great way to help Make-A-Wish grant more wishes for kids in your community! 
Casino Night & Poker Tournament
What could be better than a fun night of cards, table games, prizes and helping grant wishes? The Make-A-Wish Casino Night offers all of that and more. The event takes place Nov. 20 at Land Rover Orlando (199 Lake Destiny Road). Standard admission is $100 per ticket and includes two drink tickets and hors d'oeuvres, as well as 5,000 chips if you're playing poker. Games include poker, black jack and roulette, but there are other activities as well. Guests will enjoy a raffle for great prizes and the final table will receive a prize as well. Other highlights include multiple buy-back options and a Bounty Program, where you get a prize for knocking out a board member.
You won't want to miss out on this year's prizes. Some of these include:
A seven night stay at a Wyndham Resort

Tickets for two for Discovery Cove, plus a SeaVenture gift basket

Aquatica tickets for four

Beluga Interaction Program at SeaWorld for two

Archery lessons for four
If this sounds like a fun night for you, don't wait to get your tickets! For event questions, please contact Megan Clanton at mclanton@wishcentral.org.
The Inaugural Wish Event
If you live in the Sarasota area looking for a glamorous party this month, why not attend the inaugural Wish party on Nov. 21? The Wish party is a great way to help Make-A-Wish bring more hope, strength and joy to local children.
The party will be held at Michael's on East (1212 SE Ave) from 8:30 p.m. to 1 a.m. on Nov. 21. The evening will feature all of the characteristic club essentials that make for a great night out. Guests will enjoy a vodka luge and a strolling Champagne Diva Dress. To make this party extra glamorous, everything will be adorned in white decorations. Wish is an all-white attire party as well. Come in your favorite all-white attire – whether that's casual, club attire, or elegant dress.
Individual tickets can be purchased for just $100 per person and individual patron tickets are $250. If you'd like to sponsor the event, there are three different levels available, ranging from $2,500 to $10,000. Among the perks of sponsorships are VIP access, commemorative group photos, company recognition at the party, and much more! Learn all of the sponsorship details here. You won't want to miss this lavish party! Get your tickets today. 
For event questions, please contact Rebecca Blitz at Rebecca.Blitz@suncoastwish.org.
Donate Your Car To Help Make-A-Wish Central And Northern Florida
Both of these events are great ways to help Make-A-Wish Central and Northern Florida carry out their mission of granting wishes for children facing critical illnesses. However, if a casino night or club-style party isn't your taste, there are many other ways that you can still help make wishes come true for kids in your community!
With the New Year coming up soon, now is the perfect time to make a vehicle donation to Wheels For Wishes benefiting Make-A-Wish Central and Northern Florida. If you've been meaning to get rid of that car, RV, boat or motorcycle in your driveway but haven't gotten around to it yet, now is a great time to get started. Any donation we receive online before 11:59 p.m. on Dec. 31 will count as a deduction for this year's taxes.
Donating only takes a minute of your time. If you're ready to start, simply give us a call at 1-877-431-9474 or take a minute to fill out our online car donation form. We will pick up or tow away your car from anywhere in Florida and before you know it, your car will be on its way to helping more wishes come true for Florida kids!

Back to Blog