Wish Maker Tournament Grants Wishes For Central And South Texas Kids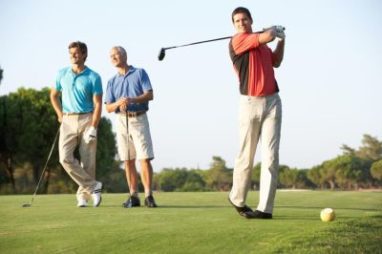 If you golf, what could be better than enjoying a day under the sun playing a round of golf for an amazing cause? The Wish Maker Golf Tournament benefiting Make-A-Wish Central and South Texas takes place at Colovista Golf Club (100 Country Club Drive in Bastrop) on Saturday, April 11 with a noon start. The 4 person scramble is sure to be a great time, and it's all for a wonderful cause. 
Golf For A Good Cause
For $75 per person, golfers will enjoy on-course prize raffles and games, an awards dinner that will follow the tournament, and a hole sponsor and title. Green and cart fees are included in the $75 fee. To RSVP to the event, please contact Wanda Schopp at wandaschopp@gmail.com. Learn more about Colovista Golf Club here.
Can't Attend? Help In Other Ways
If you'd like to help Make-A-Wish Central and South Texas but are unable to attend the Wish Maker Tournament, or maybe golfing just isn't your thing, then there are still other ways to help. Consider making a general donation to Make-A-Wish Central and South Texas, adopt a wish, donate airline miles, volunteer, or donate a car.
However you choose to give back, you can help to grant the wishes of children between the ages of 2 ½ and 18 who are battling critical illnesses and could benefit from a joyous experience such as a wish granted. With your help, you can grant the wishes of kids living in areas like Austin, Round Rock, Laredo, and San Antonio. Your donation makes a difference!
Make-A-Wish Central And South Texas Celebrates 30 Years Of Wish Granting
This year, Make-A-Wish Central and South Texas is celebrating their 30th anniversary. Since 1984, the Central and South Texas chapter of Make-A-Wish has granted more than 3,800 wishes to local children! During their 30th year of granting wishes, Make-A-Wish Central and South Texas hopes to reach more than 230 kids. Your car donation can make this possible.
To donate an unwanted car, truck, boat, motorcycle, or camper to Wheels For Wishes, please call 1-877-431-9474 or fill out our simple vehicle donation form online. Wheels For Wishes will accept your vehicle whether it runs or not, and it will be auctioned off or recycled and reused to build new vehicles. Car donation is green and eco-friendly, so it's beneficial in so many ways. Plus, you receive a great tax deduction for your charitable contribution.
Donate a car today or golf in the Wish Maker Golf Tournament on April 11. However you choose to give back, you can help to make wishes come true for kids in your community! 

Back to Blog