Why You Should Say "Trick or Jeep" This Halloween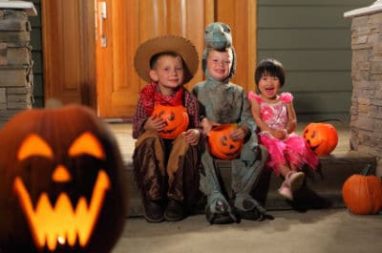 Halloween is a time of giving; after all, you are supplying buckets of candy to neighbor's children just because they asked sweetly (or devilishly depending on their costume). But why stop with candy? This Halloween help children with more than just treats. By donating your unwanted car, RV, or boat to Make-A-Wish you can help grant a wish for a child that has been diagnosed with a critical illness.
A child's Halloween dream can really come alive with your donation. Instead of just dressing up as their favorite princess, perhaps it is Cinderella or Snow White, a little girl can meet them in person with a trip to Disney World. Instead of putting on a costume of their favorite superhero, a lucky little boy could actually go on set and even get a line in a scene! A donation to Make-A-Wish can give a local child the ability to bring their favorite holiday to life.
Donating your car is even easier than a quick run to Target and buying a bag of candy, because you can do it from your home! Just call up our toll-free line at 1-877-431-9474 or fill out our online form at wheelsforwishes.org.
What makes a car donation even sweeter than candy is that is fully tax-deductible. Once your vehicle gets picked up, you will receive a tax receipt and (almost always) receive the fair market value of your car. You actually get money back in your pocket for your generous act!
There is nothing scary about donating your car this Halloween! For the holiday, don't just ponder "trick or treat", ask "Trick or Jeep"? 

Back to Blog