Exciting Ways To Help Make-A-Wish This Summer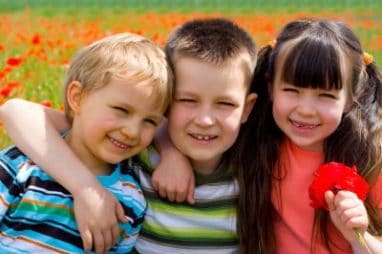 If one of your goals is to better the world this summer, helping Make-A-Wish may be of interest to you. In 2012 alone, Make-A-Wish granted nearly 14,000 wishes! Make-A-Wish grants a new wish on average, every 38 minutes, and you can contribute to their efforts in several fun and exciting ways! 
Become A Sponsor Of Make-A-Wish
Thanks to many corporate sponsors, Make-A-Wish is able to grant the wishes of children with critical illnesses who are between the ages of 2 ½ and 18. Wheels For Wishes is a proud supporter of Make-A-Wish through our car donation program, so we can assure you that becoming a sponsor is an extremely rewarding experience.
If your organization would like to support Make-A-Wish, view the Make-A-Wish website for more details. Make-A-Wish does not accept proposals from organizations that include tobacco, adult content, firearms, or alcoholic beverages, and companies must be in business for at least one year.
Spend Some Free Time On Wish Granting
Volunteer opportunities vary per Make-A-Wish chapter, but Make-A-Wish is always looking for committed volunteers to assist as wish granters, officer workers, fundraisers, speakers, translators, or staff members at events. Currently, Make-A-Wish has around 25,000 active volunteers in the United States!
Volunteering with Make-A-Wish helps to make a difference in the lives of children who are struggling through a very difficult time in their lives. By volunteering, you can help a child to feel hope, strength and joy once again.
Have A Few Dollars To Spare? Donate To Make-A-Wish
Donations don't have to be huge, but each and every donation helps Make-A-Wish grant the wish of a deserving child. Even if you only have a few dollars to spare each month, your contribution will make a difference. Consider making a single donation or a monthly pledge.  Donate to a specific local chapter, Make-A-Wish America, or Make-A-Wish International. The choice is yours! You may even choose to check with your employer to see if they will match your gift amount.
If you have extra airline miles, consider donating them to Make-A-Wish. Approximately 75 percent of all wishes involve travel, so donating airline miles can help tremendously. Make-A-Wish needs 2.5 billion frequent flier miles to meet all travel needs for Wish Kids and Wish Families!
Let Your New Or Used Vehicle Become So Much More
You know that airline miles and general donations can help Make-A-Wish, but what about vehicles? That's right – you can donate a car, truck, boat, Jet Ski, or camper, and your vehicle will be recycled and reused or auctioned off for a new owner to use. Earned proceeds from the sale of your vehicle will be donated to your local Make-A-Wish chapter and will help to grant wishes for kids in your area. 
If you have a vehicle to donate, please call us at 1-877-431-9474 or fill out an online car donation form. Even if your vehicle doesn't run, it can be used to make wishes come true. We do our best to make the most out of each and every car donation we receive, so don't doubt the value of your unwanted vehicle! Call us today and receive free pick-up or towing of your vehicle, nearly anywhere in the United States.
Vehicle donation costs you absolutely nothing and can be the reason that a child smiles today. Turn your vehicle into a wish!  

Back to Blog