Walk For Wishes In West Georgia This August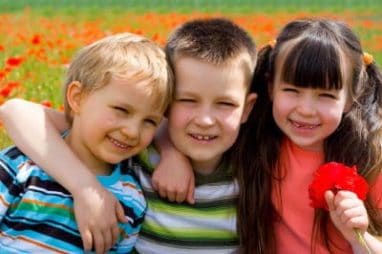 Residents of west Georgia have a great opportunity to help Make-A-Wish grant more wishes in their community this August! Come out to the Walk For Wishes West Georgia to help meet the event's fundraising goal of $50,000 this year. 
Over the years, Make-A-Wish Georgia has granted more than 9,000 wishes to local children with critical illnesses. They're on track to grant 400 wishes this year alone, and you can help them get there by attending the walk!
Get Ready For The Walk
The Walk For Wishes takes place Saturday, Aug. 20 at LaGrange College (601 Broad St.) in LaGrange. Registration is at 8 a.m., followed by the walk at 9. There is no fee to participate, but everyone can fundraise to help meet the $50,000 goal. Those who raise more than $100 will receive a Walk For Wishes t-shirt that makes for a great souvenir.
You may be able to reach your personal fundraising goal on your own, but it can be more fun to get others involved. A great way to do that is to start your personal fundraising page on the Walk For Wishes website when you register ahead of time.
Friends and family can help you reach your fundraising goal, which is a great way to get more people interested in joining the walk themselves. If you can't attend the event, you can help other participants reach their goals by donating to another walker's fundraising page. Another great way to get others involved is to spread the word through email to all of your contacts using the form on the event website.
One of the best things about the Walk For Wishes is that the entire family can participate—even the dog! Pets must be kept on a leash, but you are welcome to bring them with you. The walk is just under two miles long, so it's the perfect distance for any skill level.
Make Wishes Come True With A Car Donation
One of the easiest ways you can help Make-A-Wish Georgia is something you can do any day of the year: donate a car to Wheels For Wishes! We accept car donations in nearly any condition from all over Georgia. You receive free towing and a tax deduction and the proceeds from your donation help Make-A-Wish Georgia.
Schedule your donation now by calling 1-877-431-9474 or filling out our online car donation form. Our donation representatives will help you through the whole process so your unwanted vehicle can be on its way to helping Georgia kids. 

Back to Blog