Walk For Wishes Steps Into El Paso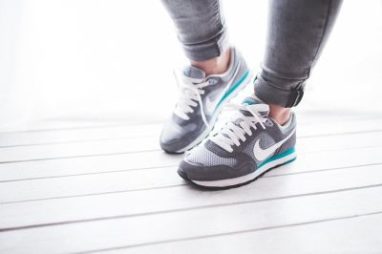 Join Make-A-Wish North Texas for a fantastic fundraising event in El Paso. All you need are friends, family, coworkers and walking shoes! Walk For Wishes El Paso is a relaxed, one-mile walk. Enjoy the fun with your loved ones while raising money to make dreams come true for local children! 
Walk For Wishes is a great way to spend your Saturday morning. It's a time to catch up with family, enjoy the festivities and exercise—all while raising important funds for children with critical illnesses.
Walk For Wishes El Paso Details
On March 25, step on over to the Fountains of Farah (8889 Gateway West Blvd., El Paso, Texas 79925) for Walk For Wishes El Paso. This early morning event starts at 8 a.m., with registration beginning an hour earlier at 7. All registrants receive and awesome Walk For Wishes t-shirt, and leashed pets are allowed on the walk!
Kids ages 5-11 can walk for just $10, while adults walk for $20. Everyone is encouraged to bring guests! Walk For Wishes is the perfect opportunity to take a stroll and catch up with your family, friends and coworkers. For more information on this event and other upcoming local events, check the Make-A-Wish North Texas calendar!
Make-A-Wish North Texas Goals
For the 2017 Walk For Wishes El Paso, Make-A-Wish North Texas is hoping to raise $60,000. With each wish costing about $9,000, seven local kids will get to experience a dream come true just from you and your community walking a mile! With 66 percent of the funds raised so far, you and your friends, family, neighbors and coworkers can be the community that helps Make-A-Wish reach their goal! Don't hesitate; get your group together and start raising money today!
More Ways To Make Dreams Come True
If you can't make it out to El Paso for the walk, or if you want to help out even more, donating a vehicle to Wheels For Wishes is an easy way to make a huge difference. Wheels For Wishes is a 501(c)(3) car donation organization benefiting Make-A-Wish North Texas. Your donation will help make dreams come true for kids in Dallas, Fort Worth, El Paso, Lubbock, Plano, Irving, Garland, Frisco, Waco, Amarillo, Arlington and the surrounding areas.
Plus, your donation benefits you as well. Our hassle-free donation process is fast, and you get a 100 percent tax-deductible receipt with your donation. On top of that, we pick up and tow your car for free. There is truly no easier way to make a big difference for Make-A-Wish North Texas than donating your unwanted vehicle to Wheels For Wishes.
Donate today by calling 1-877-431-9474 or fill out an online donation form. 

Back to Blog