Waffles For Wishes In Hawaii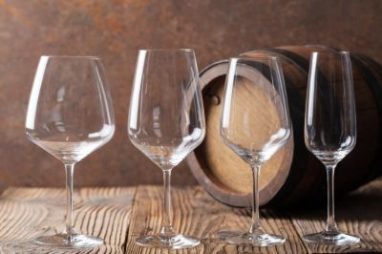 Make-A-Wish Hawaii is bringing Waffles For Wishes back to Honolulu for the second straight year on June 26. Make-A-Wish is bringing the waffle batter, the syrup and the drinks to the IBM Ward Village Courtyard (1240 Ala Moana Boulevard, Honolulu, Hawaii 96814)—all you need to bring is your appetite! Let every scrumptious waffle be a reminder that this event will help grant wishes to local children with critical illnesses. 
Delectable Details
Specifically presented by the Make-A-Wish Hawaii Young Leaders Board, this event will showcase some of the island's best local restaurants, chic signature cocktails and local live entertainment. Unlimited delicious waffles, all the other food and all the drinks are provided when you pay the $85 ticket. You won't want to miss this "champagne-chic" themed, waffle-filled event; so get tickets now! You can also check out these magnificent sponsorship packages!
Last Year's Wishes
This summer alone, the Make-A-Wish Hawaii Young Leaders Board is aiming to grant 600 wishes in Hawaii! Last year was a huge success, but it is important to continue to support the local children of Hawaii who are battling critical illnesses. Nothing imaginable is more inspirational than hearing the stories of granted wishes, so read these heartwarming wishes that were granted by last year's Waffles For Wishes.
Irieyana's one wish after being diagnosed with nervous system disorder was to meet her favorite Disney character, Queen Elsa. On her trip to Disney World, or the land of Arendale, Irieyana was transformed into a fairy tale princess right in time for her to meet the queen of her dreams, Elsa. Irieyana's wish experience gave her strength and the hope that nothing could get in the way of her dreams.
When Kahuena was diagnosed with rhabdomyosarcoma, his one wish to see something he had never seen before—snow. He left Maui with his family to go to New Mexico. His dream was to have a snowball fight with his family. Kahuena had a blast throwing snowballs at his cousins and tubing down a mountain with his parents. Living his wish is something he will never forget especially since his wish was a celebration of survival and remission.
Just Had Waffles Yesterday? You Can Still Help!
There are other ways you can help Make-A-Wish Hawaii without dining on tasty waffles. You can donate an unwanted vehicle to Wheels For Wishes benefiting Make-A-Wish Hawaii. Donating a vehicle helps local children like Kahuena and Irieyana. It also saves you the hassle and money spent on selling an unwanted vehicle. You also receive a great tax deduction at the same time! Wheels For Wishes is an IRS-registered 501(c)(3) nonprofit organization, so your donation is fully tax deductible.
Your car can make a wish come true! To donate a vehicle to Wheels For Wishes, please call us at 1-877-431-9474, or fill out our easy online vehicle donation form. Your donation will have a never-ending impact on a child's life!

Back to Blog