Vehicle Donation Social Media Sharing Badges
Wheels For Wishes is excited to announce the development of our new social media sharing badges! Whenever you donate a vehicle through our online form, you will see badges that make it easy to share your experience with friends.
We encourage you to share your good deed with everyone, so If you would like a badge for your web site visitors please feel free to contact share@wheelsforwishes.org. To share on Facebook or Twitter, just click on the badges below.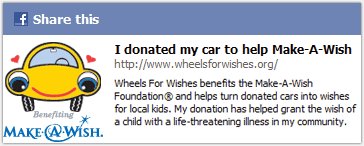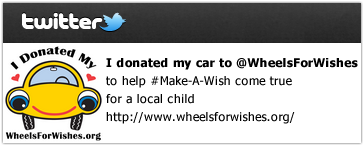 Back to Blog