Four Auto Shows Car Fans Must Experience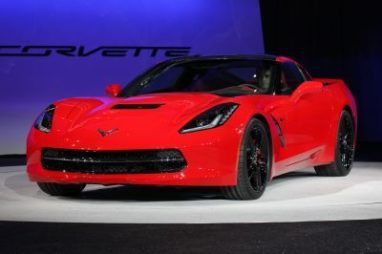 With the way news travels thanks to the internet and social media, it's hard for car companies to keep secret their updated or brand new car models that have finally come to fruition after years on the drawing boards. But that doesn't stop people from flocking to car shows big and small to see what those companies have to offer.
These shows are still important; the Internet has lots of information but doesn't offer a way to see, touch or even sit in some of the most popular cars on the market. Whether you want to ogle at a Ferrari or sit in something a little more sensible, then one of these car shows is for you.
More than 60 car shows each year take place nationwide, but there are a few big ones that the industry points to each year. Here are some of the big ones that are always fun to check out if you're able. If you've been to these or others, feel free to share photos on our Twitter or Facebook feeds.
LA Auto Show
The upcoming 2013 LA Auto Show (Nov. 22-Dec. 1 at the Los Angeles Convention Center) is anticipating more than 50 vehicles making their debut. The LA Auto Show is well known for featuring many concept cars and hybrids, as well as numerous celebrity appearances throughout the show's run.
North American International Auto Show, Detroit
The 2014 North American International Auto Show at Cobo Hall is the 25th iteration of this show that ranks among the tops in the world. As the long-time hub of American auto manufacturing, this January show is where many of the most anticipated debuts happen. The 2013 NAIAS featured 71 vehicle debuts and all but 10 of those were worldwide introductions. More than 5,000 journalists attended from 62 countries and 795,416 visitors passed through the doors. The public portion of 2014 NAIAS runs from Jan. 18-26, which is preceded by two days of press previews, two days of industry previews and a black-tie charity event.
Chicago Auto Show
The Chicago Auto Show (Feb. 8-14, 2014) claims to be the most attended auto show in the country and is the nation's second oldest, dating back to 1901. It's held at McCormack Place, which allows for 2.7 million square feet of exhibition space. That means there's plenty of room for the newest cars and most up-to-date models to be on display for attendees to see and touch.
New York International Auto Show
The New York International Auto Show (April 18-27, 2014, at the Jacob Javits Center) was the first North American auto exhibition in 1900. It has grown to nearly 100 individual events, including conferences, industry forums, symposiums, award ceremonies, roundtables, and parties. Plus there are more than 25 press conferences hosted by the carmakers during the show's run.
What Should You Do With That Unwanted Car?
Now that you've experienced up close the latest and greatest that the auto industry has to offer, what are you going to do with that car in your garage that you want to get rid of in favor of a newer, shinier model? One option is to donate it to Wheels For Wishes, benefiting Make-A-Wish. It's a simple process where you can donate a car online in just a few minutes, and can also help make a wish come true for a child with a critical illness.
When you choose to donate a car, truck, SUV, RV, boat or motorcycle to Wheels For Wishes, you are already saving yourself the time, money, and stress that you would otherwise be dealing with if you were trying to sell or trade in a used vehicle. No listing an ad, spending money on repairs or haggling over a sales price.
You can either fill out our easy vehicle donation form, or you can call us a 1-877-431-9474. You'll be contacted by one of our experienced vehicle donation representatives within 24 hours of the next business day. Helping a child in need and securing yourself a tax deduction is that easy!

Back to Blog