Turn The Old Into New With A Green New Year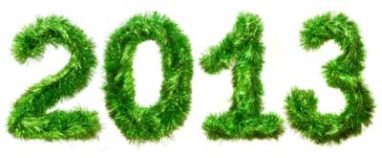 It's nearly another New Year, so this could mean a time for a new car, a new home, or a whole new list of New Year's goals to check off. If a new car is in the plan this year, consider donating your old vehicle to Wheels For Wishes. We will turn your old vehicle into a wish for a local child. Your old vehicle will clear room in your driveway or garage, and you won't have to worry about selling or trading it in. We will take care of everything for you so you can just concentrate on getting yourself a new vehicle. Plus, you'll get a great tax deduction when you donate a vehicle to Wheels For Wishes!
Donating a vehicle is a huge way to reduce, reuse, and recycle. You are reducing waste by turning your old vehicle into something new so it can be reused, and then recycling its parts if the car cannot be driven or sold to a new owner. Our world needs to be protected, and everyone is about "going green," so why shouldn't you do the same for your old vehicle?
To get you started on a greener New Year, consider hosting a green New Year's party this year. Make it one of your goals to be as green as possible in the New Year, and help others to do the same. By setting a great example at your New Year's party, you will help people see how important it is to be green on New Year's, and the rest of the year.
Tell Guests Your New Year's Goals
Inform your guests that you are going to have a greener New Year, and tell them exactly how you plan to do so. If car donation is your main focus, tell them you are going to donate your vehicle to Wheels For Wishes, so that your old vehicle can be transformed into a wish for a local child. Tell them that your vehicle will not only get you a great tax deduction, but earned proceeds (from auctioning or recycling the vehicle) will benefit Make-A-Wish!
If your main focus will be to reduce waste, then consider giving guests party favors of reusable bags, and then fill them with other practical items. Single-use plastic or paper bags are a huge waste and you can reduce that waste by using reusable shopping bags. By giving your guests a free bag, you're giving them a good reason to go green when they shop in the New Year!
If you are buying gifts or party favors, then buy things that can't be wasted, such as gift certificates or things that a person uses in their everyday life. Wrap items in recyclable materials or don't wrap them at all.
Keep It Green
To go with your Green New Year theme, use materials that cannot be wasted. Use cloth napkins and reusable silverware. Don't use paper plates and cups or plastic silverware, but instead use the real thing. Plus, it's a New Year and a good time to celebrate in style!
For decorations, use a reusable tablecloth and reusable decorations so that you can use them year after year. Why use them just once when they can be used over and over again? Plus, you'll save money too!
You can make your own centerpiece, and it will look even more beautiful than something store-bought or non-reusable. Create a centerpiece of reusable materials, such as fruits, vegetables, and nuts. Decorate with items that you can eat or compost later on.
Have guests bring their own mugs, cups, or drinks. Also, so you don't waste any food, ask your guests to bring reusable containers with them so they can take food home at the end of the evening. This way, you won't be forced to overeat or throw food out. After all, eating well might be the first thing on your list of New Year's resolutions!
Other Ideas For Reducing Waste
Besides donating an old car, you can help make the world a little greener by changing the items you use on a daily basis. All it takes is a switch in your daily routine, and you'll be one step closer to making the world a better place!
Think of how much paper you go through—mail, tissues, paper towels, copy paper, etc. The list goes on. While you can recycle many of these things, you can also choose to go green and only use reusable items, such as cloth towels, bottles and jugs, and electronic resources. Request to receive paperless billing statements and keep track of all your information online rather than on paper.
Of course, there are always times when you need to use paper, but the most important thing about going green is to do the best you can, and by choosing to go green, you are already making a difference!
Recycle A Car, Create A Wish
With each and every item you recycle, you are transforming something old into something new. When you donate an old, broken down vehicle to Wheels For Wishes, your vehicle can be auctioned off or recycled, and earned proceeds will benefit your local Make-A-Wish. Your old vehicle will not only be used or recycled, but it will also become a wish come true for a child.
Spend your New Year going green and participating in the magical world of recycling!
If you are looking for more information on how to donate a car a car to Wheels For Wishes, read our 2012 Donate Car To Charity Guide.
To see exactly what your car can do for a local child; take a look at several Make-A-Wish Stories.

Back to Blog