Three Competitive Events To Benefit Local Charities This Spring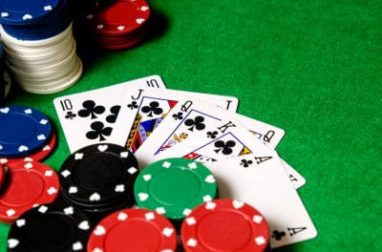 Whether you live in San Diego, North Carolina, or Illinois, you can help to grant wishes for local children who are battling critical illnesses. Make-A-Wish has three great racing events this May that are not only a great form of exercise and entertainment, but also help to make wishes come true for local children. Don't miss the Amazing Race for Children's Wishes, the Leisureman Triathlon, or the Inflate Their Wishes 5K. 
Race For Children's Wishes In San Diego
Yacht Clubs for Wishes was founded in 2009 and was originally called Make 3 Wishes. The Coronado Yacht Club, the Navy Yacht Club San Diego, and the Coronado Cays Yacht Club all joined forces to create the Amazing Race for Children's Wishes benefiting Make-A-Wish San Diego, and have since helped to grant the wishes of more than 60 children battling critical illnesses.
This year's 7th Annual Amazing Race for Children's Wishes will be held on May 16. The first six races have helped to raise more than $375,000 for Make-A-Wish San Diego, and this year's race can add to that growing number!
Inspired by the television show "Amazing Race," the Amazing Race for Children's Wishes will feature a variety of team challenges followed by a party with dinner, dancing, auctions, food, and a live band at the Coronado Cays Yacht Club.
The final challenge from the race will take place at 3 p.m. with dinner, live music, and dancing to following at 4 p.m. Adult entry is $10 and includes dinner. Team participants and children (ages 12 and under) are free.
Raffle tickets are also available:
Purchase 5 tickets for $20

Purchase 10 tickets for $35

Purchase 15 tickets for $50

Purchase 40 tickets for $100
Enjoy Bowling, Golf, Or Texas Hold 'Em?
Even the least athletic of people can participate in this upcoming race, benefiting Make-A-Wish Eastern North Carolina. The Leisureman Triathlon consists of golf, bowling, and Texas Hold 'Em poker. The event will be held in Raleigh at The Alley at 4 p.m. on May 14, and at the Lochmere Golf Club at 8 a.m. on May 15. Register today and enjoy the following:
3 hours of bowling (shoes included)

Hors d'ouevres (Thursday evening)

Guests 21 and over will receive 2 free beers

One free golf shirt

18 holes of golf and cart

A BBQ lunch by Backyard Bistro (Friday afternoon)

Various contest awards and prizes

A chance to raise money for Make-A-Wish Eastern North Carolina
Learn more here and register today!
Enjoy The Inflate Their Wishes 5K Or Donate A Car
The Inflate Their Wishes 5K benefits Make-A-Wish Illinois and is sure to be an exciting time! The 5k fun run has 6 inflatable obstacle courses throughout and will be both challenging and fun, but the best part is that it will raise funds for Make-A-Wish Illinois. Registration is $40 per person. Register today! 
If you cannot attend any of these three Make-A-Wish events, consider donating a car, truck, boat, motorcycle, camper, or other vehicle to Wheels For Wishes, benefiting Make-A-Wish. Your vehicle will be picked up or towed away at no cost to you, and will be recycled or reused to benefit Make-A-Wish. Learn more about car donation here.
To donate a vehicle, please call 1-877-431-9474 or take a moment to fill out our online car donation form. Your donation will help to fill a child's life with hope, strength, and joy. 

Back to Blog