Swing For Wishes In Hawaii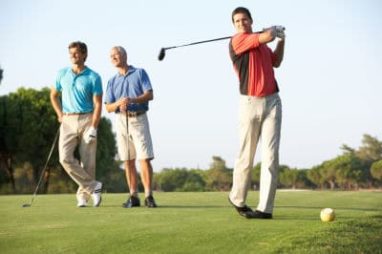 Aloha, golfers! Swing For Wishes is a fun-filled athletic charity event benefiting Make-A-Wish all over the country. This October, Swing For Wishes is driving straight into Hawaii for the 10th annual tournament. This event gives participants the option to play a fun, competitive round of golf while simultaneously benefiting local children with critical illnesses. 
Event Information
Drive your way to the Hawaii Prince Golf Club (91-1200 Fort Weaver Rd., Ewa Beach, Hawaii) on Oct. 13 for the Swing For Wishes golf tournament. Upon entering the tournament at 10 a.m., you and your team will receive a fantastic welcome gift to set the tone for a special day in the gorgeous weather and landscape of the Hawaii Prince Golf Club. The tournament officially begins at 11, but fear not—lunch will be provided to all the hungry golfers.
After the magnificent experience of playing golf on a beautiful island, your team can enjoy the thrill of the chance to win a fantastic prize in the raffle. To add to the fun, various other contests will also be featured after the last putt on 18. After the excitement and the fun in the sun, your team will venture to the clubhouse for delicious cuisine. During the dinner, try your luck winning one of the many terrific items up for auction!
Your team of three will also have the chance to participate in these sponsorship opportunities:
Event Sponsor: For $15,000 you can register four teams of three players, have a hole sponsorship, be a part of the tournament logo and receive media attention, and receive sponsor gifts and amenities.
Platinum Sponsor: For $6,500 you can register three teams of three players, be a hole sponsor and receive platinum gifts and amenities.
Diamond: For $3,500 you can register two teams of three players, and be a hole sponsor.
Silver: For $1,950 you can register one team of three players.
Hole Sponsor: For $1,000 you can sponsor a hole.
An On-Par Way To Help
If you shoot more bogeys than birdies, there is an easier alternative for benefiting local children with critical illnesses. Wheels For Wishes is a nonprofit 501(c)(3) car donation organization that benefits Make-A-Wish Hawaii with your vehicle donation.
When you donate your unwanted car, boat, RV, motorcycle, truck or trailer to Wheels For Wishes, the process is hassle-free and easy. We come to you with free towing, and you get a great tax deduction. The best part: local kids get to live their dreams because of your generosity! Donate today by calling 1-877-431-9474 or by filling out an online donation form. 

Back to Blog