Are You Up For Seven Days Of Seven Worthy Challenges?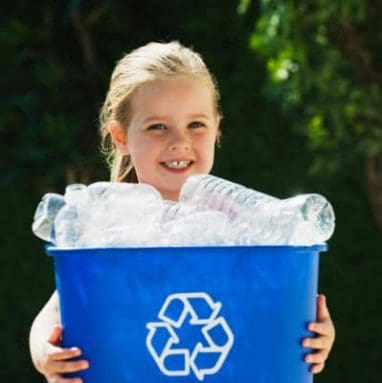 Are you still looking for a summer project to complete before September rolls around? August 4 to August 10 is the perfect opportunity to make a difference in a wide variety of causes, including environmental issues, animals, bullying and discrimination, physical and mental health, poverty and homelessness, and education. All you need to do is sign up on DoSomething.org and you will be registered to participate in seven miraculous days of challenges to better the world. 
Seven Days Of Challenges
At Wheels For Wishes, we are here to help Make-A-Wish grant the wishes of children with critical illnesses, but we also care about environmental issues and going green as well. By participating in The Hunt, DoSomething.org's summer campaign, you can make a difference in a wide variety of important causes.
When you sign up to participate in The Hunt, you will receive a new challenge at 10 a.m. of every morning from Aug. 4-10. You can receive challenges through email, a text message (sign up for text alerts by texting HUNT for 38383) or by visiting DoSomething.org. Your goal will be to complete each and every challenge! The sooner you register, the sooner you can start preparing for the challenge!
Challenges can be completed with friends or a group of people, so try to get a group of people together who have different skillsets. You will appreciate the variety of skills for the many different challenges you will be faced with.
Already Have Plans During The Week Of The Challenge?
If you aren't available to complete a challenge each day during the week of Aug. 4-10, that's no big deal. Once a challenge opens, it will stay open until the last day. You can complete a challenge at any time during the week, so it's not a problem if you can't complete a challenge on the day that the challenge first opens up.
There are many benefits to completing The Hunt, and you can also receive prizes which is a great incentive! After you complete a challenge, you will be asked to submit a photo of the completed challenge. This will get you entered into the "scholarship pool," which gives you seven chances to win, as long as you complete all seven challenges. Prizes include two $10,000 scholarships and a "concert experience." The group with the most creative photo submission will receive three concert tickets, a fancy ride to the concert, and all the best perks!
Winners will be randomly selected at the end of the week and will be announced on August 18.
If you have any questions about The Hunt, email hunt@dosomething.org.
Take On A Car Donation Challenge
Even if you are participating in The Hunt, you can take the Wheels For Wishes summer challenge as well. First, look at the vehicle you have sitting in your driveway, garage, or shed, and ask yourself the following:
How often do I drive my car, truck, boat, ATV, RV, or Jet Ski?

How much am I spending on insurance for a vehicle that I hardly, if ever use?

How much will it cost me to have my vehicle fixed?

Am I close enough to public transportation where I can rely on public transportation instead of my own vehicle?

Am I looking to make a permanent switch to a green lifestyle?

Am I interesting in helping Make-A-Wish?
If you are ready to recycle your vehicle for a great cause, Wheels For Wishes will pick up your vehicle, nearly anywhere in the United States, whether the vehicle runs or not. Vehicles are recycled and reused to build new vehicles or if they are able to be re-sold, they are auctioned off and sold to new owners.
Wheels For Wishes is a 501(c)(3) nonprofit organization benefiting Make-A-Wish, so 100% of the net proceeds benefit your local Make-A-Wish chapter! Plus, you receive a great tax deduction for your charitable car donation.
Donate a car to Wheels For Wishes this summer and have a blast while participating in The Hunt. You will feel great about helping to make the world a happier place!

Back to Blog