Join Make-A-Wish Hawaii At The Second Annual Jingle Rock Run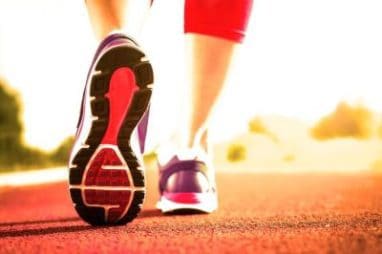 For the second year in a row, Make-A-Wish Hawaii will be hosting the Jingle Rock Run in Honolulu this holiday season. The event takes places Dec. 21 at 330 Cooke Street in Honolulu. With a variety of race options, there will be something for everyone in the family to enjoy – even the dog! If you can't run but still want to support the event, sponsorship opportunities are available. No matter how you show your support, Make-A-Wish Hawaii benefits from this fun event. You won't want to miss out on this chance to help grant wishes for kids during the holiday season.
The Jingle Rock Run Features Something For Everyone
Whether you are old, young, a walker or a runner, there is something for you at the Jingle Rock Run. Pets and strollers are welcome and festive attire is highly encouraged for all participants. Kids, pets, families, serious runners, and those who just want to have fun can all register for an event that's perfect for them. Children ages 12 and under can enter in the Keiki Sprint, or for more of a challenge, the Keiki 5k. Individuals can register to walk or run in the 5k, and military members will receive a $5 discount!
The route will take you through the festively decorated downtown area and end back at the Mother Waldron Park. Following the run, everyone can gather at the park for an evening of holiday entertainment for kids and adults alike.
Register Now To Get A Deal
If you want to attend, you might not want to wait to register. From now until Nov. 21, registration is $40 per person for the 5k, $30 for the kids' sprint, $30 for the kids' 5k, and $35 for the military 5k. From Nov. 22-Dec. 20, $5 gets added onto each of those fees. If you wait to register on the day of the event, those fees will each be $10 higher. You can register your pet at any time for just $20.
During the registration process, 5k participants will have the opportunity to join a team if they would like. At the event, prizes will be awarded for the team with the most members and the team that raises the most for Make-A-Wish Hawaii.
Race packets can be picked up Dec. 19 and Dec. 20 from 12-6 p.m. Currently, the location for race packet pick-up prior to the event is yet to be determined, but you can check here to find out as the event comes closer. On the day of the event, registration begins at 2 p.m. The Keiki Sprint begins at 5 p.m. followed by the 5k for everyone at 6 p.m.
Sponsor The Jingle Rock Run
If you would like to sponsor the Jingle Rock Run, several levels are available. To find out about becoming a Presenting, Wish, Hope, Strength or Joy Sponsor, contact Janel Chandler at jchandler@hawaii.wish.org.
Can't Attend? Donate A Car Instead
If you're not able to make it to the Jingle Rock Run this December but still want to help Make-A-Wish Hawaii, consider making a vehicle donation instead. When you donate a car, truck, RV, boat or motorcycle to Wheels For Wishes benefiting Make-A-Wish Hawaii, you will be helping more kids from your community get their wishes granted. Vehicles are either auctioned or recycled and 100 percent of the net proceeds benefit your local Make-A-Wish.
December is a great time to donate a car. Not only is it a great time to give back to your community, it's also a great time to get a tax deduction before the year is over. If we receive your donation online before 11:59 p.m. on Dec. 31, your charitable donation will give you a tax deduction for this year's taxes. 
If you're ready to make a donation, get started today by calling 1-877-431-9474 or filling out an online car donation form. Donating a car is a simple way to help give a child a smile this holiday season.

Back to Blog