Holiday Wine Tasting An Annual Spokane Event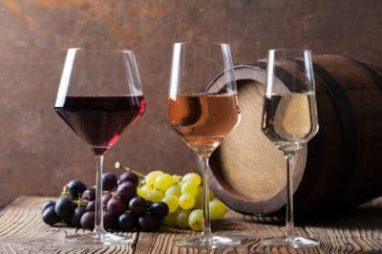 It's almost time for the holiday season, which means countless parties or get-togethers. Whether you are looking for a venue to host your party or are unsure of what would be a good wine to bring as a host gift, our partners at Make-A-Wish Alaska & Washington have a solution for both of those dilemmas.
The Fourth Annual Season of Wishes Holiday Wine Tasting in Spokane will be held at the Boiler Room (6501 N. Cedar Street) on Dec. 10. For $20 per person, guests will have a guaranteed reservation time and will get to sample four wines and dessert. The full Boiler Room dinner menu will be available to guests at their own cost. Guests will also have an opportunity to bid on some unique silent auction items. Proceeds will be used to help grant wishes to local children in Eastern Washington.
The Boiler Room can accommodate large numbers of guests at their tables, so you can use this event as a holiday party for your company or the chance to get together with friends and celebrate. Seating is limited, so purchase your tickets for the event on the event website. For more information, contact Leslie Woodfill at 509-747-1418.
Granting Wishes Helps A Child's Quality Of Life
When you support Make-A-Wish Alaska & Washington, you do more than just help a Wish Kid and their family; you help bring happiness to their whole family. According to the results of a 2011 Wish Impact Study that surveyed wish parents, health professionals, and volunteers, a wish come true empowers children with critical illnesses to fight harder against their medical conditions. When Wish Kids are granted a wish, they get more than just a great experience for a day, two days, or a week. That experience improves the quality of life for them and their entire family.
Make-A-Wish Alaska & Washington granted more than 300 wishes last year alone, and can do so thanks to your attendance at events like Season of Wishes Holiday Wine Tasting.
Help Make-A-Wish In Other Ways
There are lots of ways you can help Make-A-Wish Alaska & Washington, including donating airline miles to help grant wishes that require air travel. Another way you can help is to donate your vehicle to Wheels For Wishes benefiting Make-A-Wish Alaska and Washington. We help provide funding for Make-A-Wish to grant wishes to local children with critical illnesses.
Even if your car is no longer running, we can tow away or pick up your car for free and use it to benefit children in your community. Don't deal with the stress of selling a car, or maintaining a vehicle that just doesn't want to work – instead, donate your car and make a difference. And, as a nonprofit, when you make a donation to Wheels For Wishes, you receive a great tax deduction!
Making a donation is simple. Just call us at 1-877-431-9474 or fill out our easy vehicle donation form online. Make the decision to donate! Car, truck, RV, SUV, boat or motorcycle – we make the donation process easy so you can continue along with your busy life.

Back to Blog