Three Ways To Help Make-A-Wish North Texas In October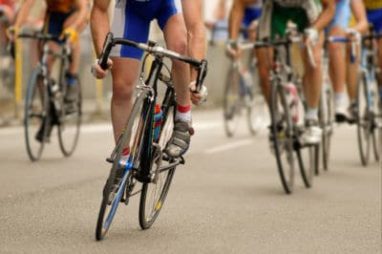 There are three events in October to help Make-A-Wish North Texas grant wishes. Whether you live in the Dallas-Fort Worth Metroplex, the panhandle, or east-central Texas, there are great events that you can take part in.
The Wish 100 Ride
On Oct. 3, join an estimated 1,200 cyclists as they embark on one of four bike rides in and around McKinney and other communities in Collin County. The 7th annual event has routes and distances for all skill levels: Joy (10 miles), Star (17 miles), Hope (45 miles) and Strength (60 miles). Cycling enthusiasts and Make-A-Wish supporters will ride side by side. After the ride, join Make-A-Wish North Texas for food, fun, and festivities at the annual family-friendly Tail Ache Celebration in Historic Downtown McKinney.
Registration is $30 in advance ($40 on rally day) and children are just $10. Each participant is encouraged to raise a minimum of $100 in donations from your colleagues, friends, and family. Fundraising incentives such as event t-shirts, restaurant gift cards, Wish Kid Art and more will be awarded at various levels. Reach $1,000 or more for Make-A-Wish North Texas, and be invited to the VIP Ink Party the night before the ride.
For more information, register at the event's website.
Shooting Starts Sporting Clays Challenge
The 3rd Annual Shooting Stars Sporting Clays Challenge is also on Oct. 3, at the River Breaks Ranch (7802 Durrett Dr.), in Amarillo. The event is open to men, women, and children, and offers a first-class shoot in a fun and relaxing environment. The event offers good food, shooting clays, exciting prizes and games.
River Breaks Ranch is a premier shooting facility surrounded by a beautiful Amarillo backdrop. The tournament consists of teams of four shooters, targeting clays that simulate game birds and test each shooter's skill and accuracy. The event begins with registration at 8 a.m., with a mandatory safety meeting at 8:30, 9 a.m. start and lunch at noon.
For more information on how to register, go to the event's website.
Wine & Wishes
On Oct. 29, the KE Bushman's Celebration Center in Bullard will host Tyler-area Wish Families, volunteers, and supporters who will come together to celebrate more than 30 years of wishes. More details will be available soon on the event's website, so check back for details.
Help Make-A-Wish In Other Ways
If these three events aren't your style, that's OK: You can help Make-A-Wish North Texas in another way, and that way starts in your garage when you donate a car. When you donate a vehicle to Wheels For Wishes, you are turning your vehicle into wishes for children with critical illnesses in North Texas.
Plus, the process of donating a vehicle is easy. All you need to do is give us a call at 1-877-431-9474 or donate a car online using our simple donation form. We will pick up your vehicle from anywhere in North Texas and you will receive the maximum possible tax deduction for your donation.
Don't hesitate to give us a call. Even if you aren't sure how to donate a car, representatives will walk you through the car donation process and answer any questions you might have. Give us a call today and help make a wish come true for a child in your neighborhood!

Back to Blog