New York Car Shows Make For A Great Family Outing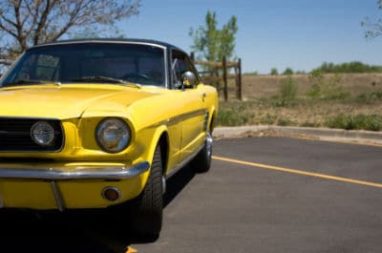 Summer can feel all too fleeting, so it's time to spend as much time outdoors as possible and do all the things you can't do during do the winter. One of the favorite pastimes for many is to go to car shows to admire classic or custom-built cars. Throughout New York, there are several major car shows in July for spectators to check out.
Corvette Society Car Show
The 2nd Annual Corvette Society Car Show takes place in Bethpage at the Bethpage Federal Credit Union (899 S. Oyster Bay Road) on July 14. If you've got a car you want to show off, registration before the event is $15, with day-of registration $20. It is free to come as a spectator, and there is plenty of food options, vendors' booths to visit, a DJ, and the top doo-wop band on Long Island – The Fabularies. In the event of rain, the event will be held on July 21.
Marilla Car, Truck & Cycle Show
Alden Town Park will host the 10th Annual Marilla Car, Truck & Cycle Show on Sunday, July 28. Registration begins at 7:30 a.m. and the show runs from 9 a.m.-6 p.m. If you register before July 15, the cost is $15. Registration after July 15 is $20. There is a celebrity car parade at noon, two locations with live music and more than 200 awards to be handed out.
Manhasset Concours
While October isn't part of summer, the 9th Annual Americana Manhasset Concours d'Elegance will be well worth coming out to see. Held on Sunday, Oct. 20, at the Americana Shopping Center in Manhasset, visitors can see a collection of European classic, exotic and collector's vehicles. The event is free and open to the public.
Donate A Car
If your car isn't as cool as the ones in these car shows – and really, whose car is? – or if you want to give yourself some space in your garage, consider donating it to Wheels For Wishes, benefiting Make-A-Wish. Your unwanted car can help to grant a wish for a local child, and maybe even give them a chance to enjoy a day of classic cars, or even ride in one. The possibilities are endless.
To donate a car, please call us at 1-877-431-9474 or fill out our easy vehicle donation form. Your car donation can make a difference in the life of a child. Plus, you get a great tax deduction at tax time. Donate your vehicle today!

Back to Blog