National Oral, Head And Neck Cancer Awareness Week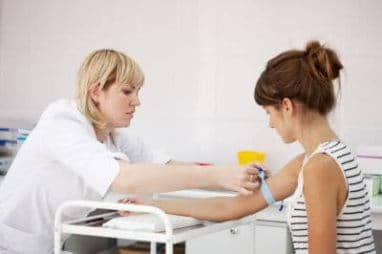 The American Cancer Society National Oral, Head and Neck Cancer Awareness Week takes place this year April 14-20. Although these cancers are most common with smokers and tobacco users, anyone can be effected by oral, head and neck cancer. Human papilloma virus (HPV) has also been associated with a higher risk for mouth and throat cancer – resulting in cancer of the nasal cavity, sinuses, lips, mouth, thyroid glands, salivary glands, throat or larynx. More than 100,000 cases of oral, head and neck cancer are expected to be diagnosed in the United States this year. Early detection and understanding of the medical condition are the best ways to prevent and treat these types of cancer.
Know The Symptoms And Visit Your Physician
Self-checking and visiting your physician if you have a question are the best ways to detect cancer and treat it quickly. If there is something you aren't sure about, do your research and make an appointment. Some signs and symptoms of oral, head and neck cancer include:
A sore in your mouth that won't heal and is increasing in size

Pain in your mouth that won't go away

Lumps or discolored patches inside your mouth

Bloated cheeks

Difficulty chewing, moving your tongue or swallowing

Swelling or difficulty moving your jaw and jaw pain

Soreness in your throat

Pain around your teeth or loosening of teeth

Numbness inside or around your mouth

Voice changes

A lump in your neck

Bad breath
During the week of April 14-20, there will be options for oral cancer screening and other head and neck cancer screenings throughout the country. Taking advantage of these screening opportunities is the best way to catch the illness early and treat it successfully. Check with your local dentists to see if they are taking part in national oral, head and neck cancer awareness week this April. Look online to see where the nearest screening is located, or visit your physician if you are experiencing these symptoms and would like to know more.
Support Children With Life-Threatening Medical Conditions Through Car Donation
Cancer affects everyone. Whether you have been personally diagnosed, or know someone who has, you know the toll cancer can take on your life. That is why Make-A-Wish is so great! Make-A-Wish provides a child with a critical illness a day free from the worries of that condition. Wish Kids get to enjoy a day just being a kid. An average of one wish every 38 minutes is granted thanks to Make-A-Wish, and if you have a used car in your driveway, you can be a part of the magic.
Wheels For Wishes will take your used vehicle and turn it into wishes through our partner Make-A-Wish. Donating a car is easy! Just give us a call at 1-877-431-9474 or use the simple online donation form. We will pick up your vehicle at no cost to you, and you will receive a great tax deduction for your car donation. It's a win-win! Plus, your car donation will make wishes come true in your community, whether you live in Wilmington, Savannah, or Henderson. Don't wait to donate, your car donation can make a difference today.

Back to Blog