June 1 Is National Cancer Survivors Day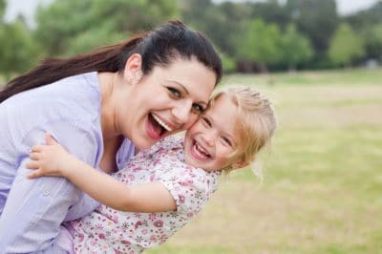 National Cancer Survivors Day is a celebration of life! It is a day that recognizes people's triumphs over cancer, inspires people who were recently diagnosed, gathers support for families and reaches out to communities. Celebrate this year by attending a local NCSD event, which can be found by checking with your local hospital or cancer treatment center, or by acknowledging in your own way the hard work that individuals and families do to battle cancer. Nearly 14 million Americans are cancer survivors and that is something to celebrate! 
Celebrate Today With Those You Love
There are many ways to celebrate life on National Cancer Survivors Day. If you can't make it to a local NCSD event, you can still celebrate the day. We've made a list of meaningful ways to celebrate life today:
Many of us know someone whose life has been affected by cancer, or have been affected ourselves. If someone in your life has beaten cancer, consider spending the day with them or sending them a card to say you're thinking of them. If someone you know has been recently diagnosed with cancer, take today as an opportunity to send them encouragement or share something inspirational with them. For tips on what to do, check out Phyllis Wheeler's Top Ten Ways to Encourage a Cancer Patient. Sometimes it can be difficult to know what to say to someone who has been diagnosed with cancer, but simply being there for them and showing you care is extremely meaningful.
Living a healthy lifestyle is one thing that can help keep cancer away. Why not spend today doing something active? Eating healthily and exercising are things you can do any day, but today consider doing an activity while reflecting on the victory of cancer survivors. Maybe get the family together for a hike or a bike ride, or simply take a relaxing walk around your neighborhood. Many places will even host special walks for today in honor of cancer survivors. You can check with a local hospital or cancer treatment center to see if there's one in your area.
Eating healthy can be fun and easy, especially when you've got someone to help keep you on track. Today would be a great day to try out a new healthy recipe rich in whole grains and antioxidants, or perhaps a delicious homemade fruit smoothie.
Hearing the stories of cancer survivors is incredibly inspiring. What better day than today to spend a few moments reading about survivors' successes? Read or listen to just a few, and you'll have a renewed hope in the strength of the human spirit.
Honor Cancer Survivors By Donating Your Vehicle
We at Wheels For Wishes, benefiting Make-A-Wish, are dedicated to helping children who are living with cancer and other critical illnesses. How do we help? When you donate your car, truck, motorcycle, or camper to Wheels For Wishes the proceeds from your donation benefit your local chapter of Make-A-Wish, which helps grant wishes for those children. Donating a vehicle only takes a moment of your time. Simply call 1-877-431-9474 or fill out an online car donation form, and you'll be on your way to granting wishes. A granted wish is a powerful thing; it brings increased feelings of hope, strength, and joy to children and their families. Make this day an inspiring one by helping a child in your community get their wish granted! 

Back to Blog