Grant Wishes For Kids In Montana, Hawaii, And The Mid-South Region This Spring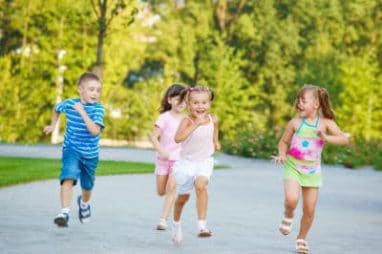 With the help of Make-A-Wish, wishes come true all over the United States. Whether you live in Montana, Hawaii, or in the Mid-South regions of Arkansas, northern Mississippi, or western Tennessee, you can help to make wishes come true when you donate a car. Wheels For Wishes benefits Make-A-Wish and helps to grant wishes for kids with critical illnesses. However, if you don't have a vehicle to donate at this time, there are still other ways to help out!
Race The Rabbit To Benefit Make-A-Wish Mid-South
Since 1987, Make-A-Wish Montana has granted more than 400 wishes to deserving Wish Kids. You can be a part of the wish granting this spring when you attend the Make-A-Wish Montana. Race the Rabbit event at Zoo Montana in Billings. This event takes place on Saturday, April 12 and for $20, participants can wear their bunny ears for this 3.75 fun run! All race participants also receive free admission to Zoo Montana, so the event provides a full day of family fun!
The race begins at 9 a.m. with the children's Bunny Hop beginning at 10 a.m. The first ten racers who finish will receive a gift card for a local business. Plus, earned proceeds from the event will help to grant wishes for Montana kids. You won't want to miss this fun springtime event – register today!
Be A Wish Warrior For Hawaii Kids
Since its inception in 1982, Make-A-Wish Hawaii has granted more than 800 wishes! In 2014, they plan to grant 70 more. You can help to fund these wishes when you participate in the Hapalua Half-Marathon on Sunday, April 13. Simply join the Wish Warrior team and register for the half marathon. Use the coupon code MAW483 and pay only $20 for registration. For a relay team of up to 7 people, use the coupon code MAW483RLA and pay only $40.
In addition to racing in the Hapalua Half-Marathon fundraising is strongly encouraged. Donations benefit Make-A-Wish Hawaii and help to grant the wishes of local children.
The race begins bright and early at 6 a.m. on Sunday, April 13 at Waikiki Beach in Honolulu. The race ends after 13.1 miles at Kapiolani Park. Enjoy a beautiful Hawaii day while helping to grant the wishes of Hawaii kids!
Get Out Your Motorcycle For Tennessee Wish Kids
It's finally starting to get warm enough to get out the motorcycles, so ride yours over to Bumpus Harley Davidson in Collierville, Tennessee (325 South Byhalia Road) on Sunday, April 13, then ride to Hadley's Pub in Memphis (2770 Whitten Road) to grant wishes for local children with critical illnesses. Registration begins at 11:30 a.m. and the event is expected to end around 4 p.m. with race winners announced by 4:30 p.m.
Sponsored by the Memphis Police Department, the Make-A-Wish Mid-South Dice Run will help to grant the wishes of two lucky Wish Kids! Tickets are $25 and include an event t-shirt, but tickets can also be purchased for $15 for a ride only, or $15 for a single t-shirt. Please contact Dawn Stiles at 901-573-1293 or by email for more information.
Make-A-Wish Mid-South granted 238 wishes during the 2013 year, and with your help, you can help this number grow even larger during the 2014 year.
Donate A Car To Benefit Your Local Make-A-Wish
Whether you live in Montana, Hawaii, Tennessee, Mississippi, Arkansas, or somewhere else in the United States, you can donate a car to Wheels For Wishes to help make wishes come true for kids in your community.
To donate a vehicle, please call 1-877-431-9474 or fill out a car donation form to benefit Montana, Hawaii, or Mid-South kids.

Back to Blog