Mid-South Rocks And Glows For Wishes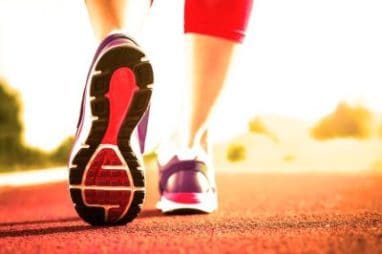 If you are looking to make a difference in the Mid-South, these two Make-A-Wish events are your tickets to granting wishes this September. Memphis, Tenn. is hosting the Make-A-Wish Glow Run 5K. Later in the month, Rockin' The Bald will play its way to Little Rock, Ark. These two unique events offer an exciting way to both have fun in the fall and grant wishes to local children with critical illnesses. Granting these wishes really changes lives! Learn more about how you can help in the Mid-South. 
Make-A-Wish Glow Run 5K
Running at night is nice, cool and refreshing. Running in the Glow Run 5K is all of that—and more! On Sept. 10, come to Shelby Farms Park (500 N Pike Lake Dr., Memphis, Tenn.) for a fun twist on the traditional 5K. This special event is open to all ages, and it benefits Make-A-Wish!
Dress in your best running shoes and glowing attire. Then, head to the event at 8 p.m. for some fun pre-run festivities. The run will naturally begin at dark. Filled with strobe lights, disco lights and music; the glow tunnel will be the first section the runners go through. From there, runners will pass glow stations and collect glowing items along the path of the race. At the end of the course, runners will fill the streets with an illuminating glow dance that is sure to bring awareness to Make-A-Wish. Following the dance, prizes will be awarded to the racers with the flashiest glowing gear!
Rockin' The Bald
Live music from The Good Time Ramblers, Wildflowers Revue, Good Foot and Stephen Neeper & the Wild Hearts will be joined by a culinary collection of food trucks and fun at the Rockin' The Bald event on Sept. 30. This family-friendly childhood cancer awareness and fundraising event starts at 6 p.m. at the River Market Pavilions in Downtown Little Rock (400 President Clinton Ave, Little Rock, Ark.).
Every year, Rockin' The Bald honors a local childhood cancer survivor as the year's Rock Star. The 2016 Rock Star is 17-year-old Kaden Peebles. For just $15, you can enjoy this night of music, food and fun all while raising both awareness and funds to Make-A-Wish Mid-South. Learn more about this event, and get your tickets today!
Help In Your Area
If you don't live in Memphis or Little Rock, or if you can't make it to these events, there are other ways to benefit Make-A-Wish Mid-South. One of the easiest ways to help in a big way is to donate your unwanted vehicle to Wheels For Wishes.
Whether you live in Arkansas, Mississippi or Tennessee, Wheels For Wishes, a 501(c)(3) nonprofit organization, will come to you with free towing and offer you a great tax deduction. You can save yourself space that your unwanted vehicle is occupying while also improving lives of local children with critical illnesses. Simply fill out an online donation form or call 1-877-431-9474 to make a difference today!  

Back to Blog