Make Wishes Come True In Central New York This Winter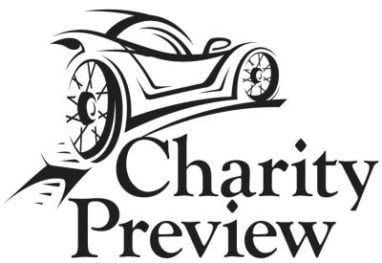 Looking for a few fun ways to help Make-A-Wish Central New York? There are two upcoming events that anyone will enjoy. If you're a fan of the Utica College Hockey Team or if you're up for a preview of some of the coolest new cars coming out this year, you can attend an event you'll love and help Make-A-Wish in the process. 
Buy Raffle Tickets To Help Wishes Come True
Throughout the 2014-2015 season, the Utica College Hockey team will be selling raffle tickets at all of their home games at the Utica Memorial Auditorium. Each raffle ticket will enter you for a chance to win an evening with the hockey team at Valentino's Banquet Hall in New Hartford. If you are one of 31 fans to be drawn, you will get to join the Pioneers for dinner.  
The dinner will be held from 6-9 p.m. on Feb. 12, and Valentino's is donating the cost of the evening to Make-A-Wish Central New York. Raffle ticket sales will also benefit Make-A-Wish. Even if you don't win, this is an easy way to support a great cause.
Wish Kid Brendan had his wish granted in 2010, and he is currently a Team IMPACT member of the hockey team. His mom is coordinating the raffle as a way to raise more funds for Make-A-Wish Central New York so that more local kids can have their wishes granted. You can help them make that possible by getting your tickets at any of the upcoming home games.
Attend The 17th Annual SADA Charity Preview
If you're excited to see what new car models are coming out this year, you won't want to miss the Syracuse Auto Dealers Assocition Charity Preview on Feb. 11. The event takes place from 6:30-10:30 p.m. at the OnCenter in Syracuse.
The event is a great opportunity to ogle at the newest cars and even take a seat at the wheel to see how they feel. In addition to looking at great cars, you will also get to sample some of the best food and wine from the central New York region.
When you purchase a ticket for the SADA Charity Preview, 100 percent of your ticket cost goes to the charity of your choice. Be sure to select Make-A-Wish as the beneficiary of your ticket cost if you want to make wishes come true for more kids in the Syracuse area!
Help Make-A-Wish By Donating Your Car
If you're into hockey, cars or both, it is easy for you to help more wishes come true in Syracuse, Oswego, Ithaca and all over central New York. If you decide to upgrade to a new car after previewing all of the great new models at the SADA Charity Preview, maybe it's time to get rid of your old car. Donating a vehicle to Wheels For Wishes benefiting Make-A-Wish Central New York is another great way to help wishes come true for kids in your community.
Wheels For Wishes accepts cars, trucks, boats, RVs and motorcycles and auctions or recycles them to benefit Make-A-Wish. Since we are a 501 (c)(3) nonprofit, you also receive the maximum possible tax deduction for your donation. We even offer free pick-up or towing of your vehicle. To make a donation, simply give us a call at 1-877-431-9474 or fill out our easy online donation form. 

Back to Blog