Make-A-Wish Shoots Sports Events Into Ohio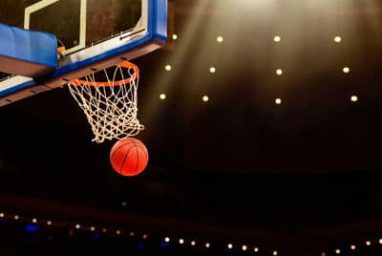 Hoops For Hope and Irish Bob's Golf Outing are rolling into Ohio, Kentucky and Indiana to benefit Make-A-Wish. One of these events is basketball, while the other features a golf tournament. Both events mix a fun sports tournament and the power to grant wishes for local children with critical illnesses. Read on for more information on helping children while having fun in Ohio, Kentucky and Indiana.
Hoops For Hope
Teams of three with players of all ages will face off in this Central Ohio basketball tournament. Hosted at Olentangy Orange High School (2840 E Orange Rd., Lewis Center, Ohio 43035), Hoops For Hope will begin at 8 a.m. on July 16. Whether you are trading swishes for wishes or jump shots for joy, all of the nothing-but-net proceeds will be donated to Make-A-Wish Ohio, Kentucky and Indiana.
Registration is just $25 with an additional team discount if you register online soon! Sponsorship opportunities are also available, and will be featured in the local media. So come play in the tournament, try the three-point and free throw contests, and help make a huge impact in the lives of local children! To learn more about the event, the founders and their son Zack, contact Hoops For Hope or go to the event page.
Irish Bob's Golf Outing
The 11th Annual Irish Bob's Golf Outing is a two part event. The first part is a golf tournament held at the beautiful Deer Creek Golf Course (7691 E Liberty St., Hubbard, Ohio 44425). Then the day caps off with a delicious dinner at Irish Bob's (3602 South Ave., Youngstown, Ohio 44502).
This fun-filled day starting at 8:30 a.m. is more than just on-par with a usual day of golf. Experience competition in this four-person scramble for just $65 per person, $260 for your dream team or $360 for your team and a hole sponsorship! For more information on the event and registration, visit the event page.
Not Into Sports? You Can Still Help!
Even if you can't hit the fairway or if you can only dribble using two hands, you can still benefit Make-A-Wish Ohio, Kentucky and Indiana the same way these events do! In fact, helping kids with critical illnesses is easy. All you need to do is donate any unwanted or unused vehicle to Wheels For Wishes.
This great nonprofit 501(c)(3) organization comes to you with free towing, and your hope, strength and joy-giving donation is 100 percent tax deductible. Donating is easy and there is no hassle—just call 1-877-431-9474 or fill out an online donation form. So donate your vehicle today, and help grant a life-changing wish to a local child!

Back to Blog