Make-A-Wish North Texas Dishes Delicious Wishes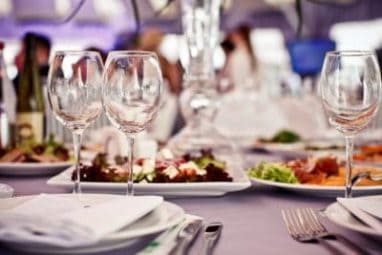 For the second year in a row, local chefs and breweries will be serving up unique creations for Delicious Wishes in Collin County. Try some special local food and drinks while simultaneously benefiting Make-A-Wish North Texas. Delicious Wishes focuses on celebrating wishes the come true and striving to grant even more wishes to local children with critical illnesses. To learn more, grab a fork and knife, and consume this additional information. 
Event Details
On August 16, head on over to Collin County for this mouth-watering event spanning from 6 to 10 p.m. Delicious Wishes is an auction, dinner and fundraiser held at the Piazza on the Green (6200 TPC Dr., McKinney, Texas 75070). You can purchase a ticket for $100, and sponsorships are available by contacting Jessica Kolkmeyer. This event will be a special mixture of delicious food and granting wishes, and with the average wish in North Texas costing $9,000, participating in this event is a fun way to help!
About The Chef
Chef Tre Wilcox's namesake philosophy, "TRE," stands for Techniques, Recipes and Execution. Among Chef Tre's accolades are two Rising Star Chef nominations, Best Chef award from Dallas Morning News, a five-star restaurant review and a victory over Bobby Flay on Iron Chef America. He has also been featured in several magazines including Food & Wine, Gourmet and Modern Luxury. Don't miss your chance to try this unique, top-class cuisine from Chef Tre and other local chefs and breweries. 
Donate Car
Delicious Wishes is an excellent opportunity to try some unique culinary creations while benefiting Make-A-Wish North Texas at the same time. If you can't make it out to the Piazza on the Green this time, there is another way to grant wishes for local children with critical illnesses—and it's easy!
Unwanted RVs, trucks, motorcycles, boats and cars can take up space in the driveway or in the garage. Keeping them can be a pain, and selling them can be even more of a hassle. By donating your vehicle to Wheels For Wishes, not only will you be relieved of the hassle, but your donation will also benefit Make-A-Wish and local wish kids!
Wheels For Wishes provides free towing and, as a nonprofit 501(c)(3) organization, a great tax deduction for your donation. So your donation saves you space, benefits you and grants wishes! To donate, just call 1-877-431-9474 or fill out an online donation form. Then, watch your car turn into a dream come true! 

Back to Blog