Virginia, Baltimore-Area Golf Events Help Make-A-Wish Mid-Atlantic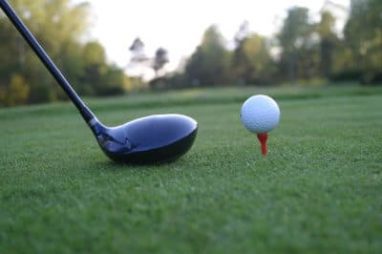 In the summer, it's always fun to take a day off work to play hooky and hit the golf course for an afternoon of relaxation. But what if you could do that for a good cause? That's what Make-A-Wish Mid-Atlantic is hoping you'll do.
There are two opportunities to swing the clubs: The Make-A-Wish Golf Classic NOVA and the Make-A-Wish Golf Classic Maryland on June 23 and 30, respectively.
The 5th Annual Make-A-Wish Golf Classic will delight its participants at Creighton Farms in Aldie, Va., on Monday, June 23, and The 2nd Annual Make-A-Wish Golf Classic Maryland will tee it up on Monday, June 30, at Hayfields Country Club in Cockeysville, Md., near Baltimore. Each tournament tees off at noon and concludes with an awards reception in the clubhouses where you will network with local business leaders, bid on fantastic auction packages, enjoy a delicious dinner buffet with open bar and partake in the awards ceremony. The highlight of the event will be participating in a special live wish experience with a local Make-A-Wish wish child.
The Make-A-Wish Mid-Atlantic chapter serves children who reside in Northern Virginia, Delaware, Washington, D.C., and Maryland. Founded in 1983, Make-A-Wish Mid-Atlantic has granted more than 7,600 local wishes in 31 years.
Golf To Grant Wishes
The Make-A-Wish Golf Classic NOVA is held at Creighton Farms, and featuring a Jack Nicklaus Design course, golfers will spend the day at one of the premiere and most challenging courses in the region. Participants in the tournament will be sure to enjoy an amazing day of golf on this wonderful course while helping to raise funds to grant local wishes. To register for this event and get more information, e-mail Patricia Gill.
Hayfields Country Club is a challenging course that ranges from 6,000 to 7,000 yards long and was designed by Brian Ault. The club was established in 1998 and the historic site on which the Club was founded includes the famed Hayfields Mansion and five additional historic buildings which all predate the year 1800. The Mansion serves as the main Clubhouse and dining area, and the Grill Room, Pro Shop, Sales Office, and Course Maintenance Facility operate from the renovated original buildings. For more information, please contact Mark McElrath.
Make-A-Wish Mid-Atlantic's goal to grant the wishes of over 380 local children this year will be the focus of this event. You can help these wishes come true by simply choosing to engage in one of the sponsorships that are available to our local partners in the Mid-Atlantic region. Your support directly helps grant wishes to children with critical illnesses.
Donate A Car To Grant Wishes
If you are unable to attend either of the exciting Make-A-Wish Golf Classic events, there are still other ways you can help to make wishes come true. Donating a car, truck, SUV, RV, motorcycle or boat is an excellent way to give back to your community while getting rid of an unwanted vehicle at the same time. Plus, you get a great tax deduction for your charity vehicle donation.
When you donate a vehicle to Wheels For Wishes benefiting Make-A-Wish, your vehicle will help Make-A-Wish Mid-Atlantic continue to grant wishes for local kids. It's as easy as that, and it's something you will feel great about.
To donate a vehicle, please call 1-877-431-9474 or fill out our easy online vehicle donation form.

Back to Blog