Make-A-Wish Cruises Into Iowa This August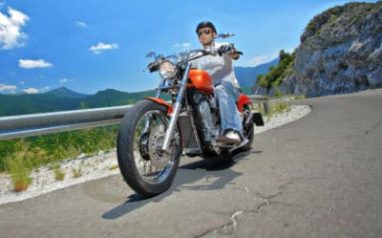 Whether your bike has a motor or pedals, Make-A-Wish Iowa has an event for you this August. Wish Ride and Taco 'Bout Wishes are rolling into the Hawkeye state to raise funds that help grant wishes to children with critical illnesses. Wish Ride is a motorcycle tour that revs through several Iowa bars in pursuit of a $1,000 prize drawing, and Taco 'Bout Wishes is a bike ride, taco dinner and silent auction. The proceeds from both events will benefit Make-A-Wish Iowa. So get on your bike, and either pedal or throttle your way to one of these great events. 
Wish Ride
At 10 a.m. on August 13, hit the road through all your favorite Southwest Iowa bars for a day of smooth rides, good eats and prizes. Individuals pay $20 while couples pay just $30 for a great day of riding and the chance to win the $1,000 prize. When the day comes to a close and everyone sits in anticipation for the winner of the prize, enjoy a delicious $10 plate of wings. Registration will be held at the Quake Steak and Lube (3320 MidAmerica Dr., Council Bluffs, Iowa). For additional information, contact Chris Morris, or visit the event page.
Taco 'Bout Wishes
Taco 'Bout Wishes is a great mid-week break on a Thursday evening. Bikers will be pedaling from their meeting spot at the Trail Head by Lewis Central High School for a fun 10-mile ride. If you don't have a bike, it's no problem! Other participants can ride the party bus which leaves from Oskies (1851 Madison Ave, Council Bluffs, Iowa 51503) at 5:30 and 6:30 p.m. Both parties will meet at Tobey Jack's Mineola Steakhouse (408 Main St. Mineola, Iowa 51554) around 5:30 p.m. for a free taco dinner, drink, T-shirt, raffle and silent auction. Party bus tickets are $35 and bike tickets are $20. You can register today, or even sponsor the event! Contact Jen Schroeder for more information or visit the event page.
Turn Your Bike Into Wishes
August marks the beginning of the end for motorcycle season in Iowa. Instead of trying to find a place to store your bike, paying to get that expensive repair or trying to sell your old bike before you get a new one, save yourself the hassle. Donate your motorcycle, or any unwanted vehicle, to Wheels For Wishes.
Wheels For Wishes is a 501(c)(3) nonprofit organization that takes the pain away from getting rid of your vehicle by providing free towing and a 100 percent tax deductible receipt. Clear some space for your new motorcycle by calling 1-877-431-9474 or by filling out and online donation form. Donate today and see your motorcycle turn into wishes!

Back to Blog