Thursday, March 6 Is A Time To Honor Those Battling Lymphedema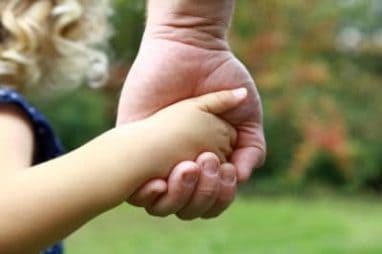 Children and adults with lymphedema have been honored by their families, communities, and care team on March 6, which has been known as the National Lymphedema Awareness "D" Day, since 1994. The day was founded by the National Lymphedema Network and is meant to create awareness about lymphedema, but also to honor the children and adults who are battling the disease.
Secondary lymphedema is commonly caused by the removal or damage of the lymph nodes during cancer treatment. Lymphedema is a swelling that typically occurs in one arm or leg, but in some cases, both arms and legs may become swollen. Lymphedema is caused by a blockage in the lymphatic system, where lymph fluids are unable to drain well. Lymph fluids build up and begin to swell. However, primary lymphedema is less common and is typically a result of Milroy's disease, Meige's disease, or late-onset lymphedema.
Make A Difference On The National Lymphedema Awareness Day
Whether you know someone close to you who has battled lymphedema or you just want to make a difference in the life of someone who is currently battling the disease, consider making a car donation to Wheels For Wishes, benefiting Make-A-Wish. Wheels For Wishes accepts most makes and models of vehicles and recycles or auctions them off to benefit Make-A-Wish. Plus, donors receive a great tax deduction for their vehicle donation.
Since 1980, Make-A-Wish has been working to grant the wishes of kids between the ages of 2 1/2 and 18. Your car donation can help to grant the wish of a child with lymphedema or another critical illness. To bring hope, strength, and joy back into the life of a child battling lymphedema, just call 1-877-431-9474 to speak with a donations specialist, or fill out an online donation form. Your vehicle donation will make a difference March 6, and will also help to grant the wish of a child.
Honor Someone Battling Lymphedema
If you would like to honor someone who is battling lymphedema but you don't have a car to donate just yet, be sure to honor your loved one by sending an email to the National Lymphedema Network at nln@lymphnet.org. Simply request an official NLN D-Day Certificate for your honoree and you will be sure to put a smile on their face.
To learn more about lymphedema, visit the National Lymphedema Network. If you plan to make a difference on National Lymphedema Awareness Day, please let us know by leaving us a comment on our Facebook, Twitter or Google+ pages. We would love to hear your story! If you have a vehicle to donate to help to grant wishes for local kids in your community, please make your charitable vehicle donation today.

Back to Blog