Louisville BIG Wish Gala, Aug. 5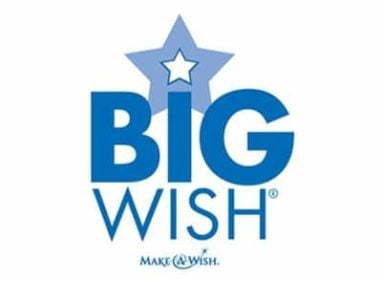 Residents in the Louisville area can support Make-A-Wish Ohio, Kentucky and Indiana in a big way this August. Come to the Louisville BIG Wish Gala on Aug. 5 to help raise funds, partake in great auctions and enjoy a delicious sit-down dinner. The Gala is a great time to be inspired by Wish Stories and see just how important your support is.
Gala Details
The Gala begins at 6:30 p.m. on Friday, Aug. 5 at the Seelbach Hilton Louisville (500 S 4th St.) in Louisville. The evening begins with registration and a cocktail hour, followed by a silent auction, dinner and Wish Program. Guests can also expect a few fun surprises along the way.
The program will feature inspiring stories from local Wish Kids whose lives have been changed by Make-A-Wish. Nothing is more heartwarming than hearing firsthand how important your support is at events like the Gala.
The silent and live auctions will feature something for everyone with one-of-a-kind items. Guests can bid easily straight from their smart phones by using an electronic bidding service. If you don't have a smart phone, auction staff will circulate throughout the room assisting you with any bids you would like to make. If you would like to donate items or have any questions about the auctions, contact auction coordinator Lisa Reeves.
Tickets are available now if you'd like to claim your spot ahead of time. Check out ticket details on the event website here. Guests who would like to make an even bigger impact can also inquire about sponsorship. There's a sponsorship level for everyone depending on your company's needs. Levels range from $1,500 to $15,000.
More Ways To Help Make-A-Wish
This year's BIG Wish Gala promises to be the best one yet, but if you can't attend you can still help to make the evening special. Making a donation to the Gala or donating auction items can help a great deal. Another way to help Make-A-Wish Ohio, Kentucky and Indiana without even leaving your living room is to donate your car to Wheels For Wishes.
We accept all makes and models of vehicles in nearly any condition. The proceeds from your donation, whether you're from Louisville, Indianapolis, Cleveland or anywhere else in the tristate area, your donation stays local and helps Make-A-Wish Ohio, Kentucky and Indiana.
Wheels For Wishes also makes it easy to donate a car. Whether you go online or call, we're ready to accept your donation! Get started now by using our online car donation form or calling us at 1-877-431-9474. Each donation makes a difference for local kids.

Back to Blog