Kick Butts To The Curb This March 18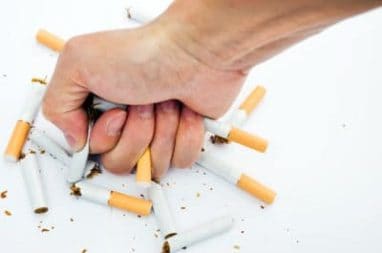 March 18 is Kick Butts Day, a day to kick cigarette butts to the curb. If you smoke, this is the time to quit and encourage others to do the same. On this day, youths, teachers, youth leaders, and health advocates will organize events to raise awareness about the harmful effects of tobacco use, urge elected officials to take action that would protect kids from tobacco, and encourage youths to reject tobacco use. Get involved this March 18 and help to kick butts to the curb for good!
Change The Future Of Tobacco
Tobacco use is the leading cause of preventable deaths in the United States. Tobacco kills 480,000 people annually, which is more than deaths caused by AIDS, car accidents, illegal drugs, alcohol, murders and suicides combined! If something so deadly can be prevented, then what are we waiting for? Use Kick Butts Day to spread awareness which will save lives.
Unless smoking rates decline, it is estimated that 5.6 million kids under the age of 18 will ultimately die from smoking, and 16 million people in the United States currently suffer from smoking-caused illness. Roughly 270,000 kids become new, daily smokers each year, and nearly a third of them will die from it. Smokers lose an average of 13 to 14 years of life because of their smoking.
How You Can Help To Kick Butts
Even nonsmokers know how hard it is to quit smoking, but it's never too late to spread awareness and encourage people to quit. Kick Butts Day will hold more than 1,000 events planned by independent organizers across the United States and the world, and everyone is encouraged to attend an event or create an event. Register your event today and get started! If you are unavailable on March 18, you can check out the Kick Butts Day activities database for more ideas to help any day of the year. Learn more about Kick Butts Day events here.
Kick Butts Day is a campaign that was started by the Campaign for Tobacco-Free Kids, a 501(c)(3) nonprofit organization working to fight against tobacco use in the United States and around the world. Help the Campaign for Tobacco-Free Kids by doing your part on Kick Butts Day and help to protect children and teens from the harmful effects of smoking.
Grant Wishes For Children In Your Community
As children grow up, they will eventually be exposed to the pressures of tobacco use. With your help, we can ensure that these children will not give in to the pressures of tobacco use, and will reject tobacco and any tobacco-related products.
Children who are battling critical illnesses are already overcoming so much, and they are fighting for their lives each and every day. We need to protect these children from any future hazards to their health. You can do your part by participating in Kick Butts Day, or by donating a car to grant a wish for a child with a critical illness. Help to bring hope, strength, and joy back into the life of a child, and give them a memory to provide them with hope and strength as they grow. Memories like these can help children and teens fight against many of the peer pressures that they will one day be exposed to.
If you have a car to donate, Wheels For Wishes will accept your vehicle donation on behalf of Make-A-Wish. Help to grant a wish for a local child and receive free pick-up or towing of your vehicle and a great tax deduction. To donate, simply call 1-877-431-9474 or fill out our online car donation form. Your donation will make a difference!
Learn More About The Harmful Effects Of Tobacco Use
Unfortunately, there are many more statistics related to tobacco use that we did not include in this article. Learn more about tobacco use around the world here and decide how you will help to change these numbers. Join an existing event or start your own today. Together, we can kick butts to the curb for good!

Back to Blog