Kentucky Has A Taste For Wishes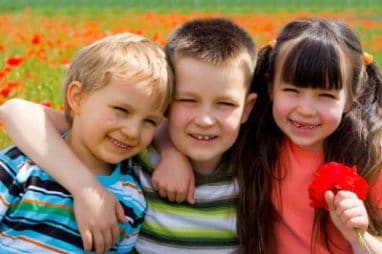 Make-A-Wish Ohio, Kentucky and Indiana is showcasing wishes in Louisville this October. This unique experience shows you the feeling of a wish, and how important and impactful a wish can be in a local child's life. Come out to Kentucky today to get a taste of wishes. 
Event Details
Just by experiencing exciting wishes, you will give local children with critical illnesses the opportunity to live their dreams. On Friday, Oct. 7, join the fun at The Pointe (1205 Washington St., Louisville, Ky.).
From 6-10 p.m. you can get a Taste Of Wishes. This event features unique, miniature samples of what it is like to live a wish. Get an autograph from an athlete, sample craft beers, bourbons and wines, and take a cool virtual tour of the best National Parks. After you've lived your sample wishes, you can try your luck at the raffle and silent auctions! The winners of these will receive VIP sports tickets, vacations, adventure activities and spa trips.
The purpose of an event like this is to truly understand the gravity of the impact you can make by granting a child a wish. Unfortunately, Kentucky alone has hundreds of kids waiting for their wishes to be granted. These wishes can completely turn lives around, and these mini-experiences can show you that impact on a small scale.
You can purchase tickets for $45-55 here and contact Make-A-Wish for more information.
Give A Wish Experience
Experiencing these sample wishes can show you just how impactful a wish can be on a child. Being between ages 2-18 amplifies the magic of those experiences. When a child has the chance to live their dreams, it can completely change the outlook on life. If you feel compelled to give even more to help Make-A-Wish make dreams come true, the easiest way is to donate any unwanted vehicle to Wheels For Wishes.  
Wheels For Wishes is a nonprofit 501(c)(3) organization that benefits Make-A-Wish Ohio, Kentucky and Indiana. The reasons that this program is so easy are:
Donate today by calling 1-877-431-9474 or by filling out an online donation form. If you can experience a happy day just by sampling wishes, imagine how much life you can bring to local children with critical illnesses!

Back to Blog