International Youth Day 2015 Concentrates On Civic Engagement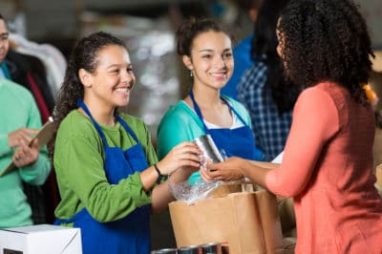 International Youth Day is a part of the United Nations System Wide Action Plan of Youth, and this year's International Youth Day will concentrate on youth civic engagement, which seeks to promote young people's inclusive civic engagement at all levels. 
Why Is International Youth Day Important?
There are very few opportunities for youths to engage politically, socially, or economically, and International Youth Day is a time to promote civic engagement and participation of youths in politics and public life. Doing so helps youths to feel like an important contribution to society.
An International Youth Day event will be organized by the Inter-Agency Network on Youth Development and held at the United Nations Headquarters in New York City on Aug. 12 from 10 a.m. until 1 p.m. Two interactive panels will showcase inspiring ways for young people to engage in civic, social, and political issues.
Youth organizations, young people, civil society, media, member state representatives and United Nations entities will all be brought together to discuss the importance of youth involvement. If you don't live in New York City and aren't able to attend, you can still help to make a difference on International Youth Day.
What You Can Do
According to the Department of Economic and Social Affairs, you can help to make Aug. 12 a success by engaging in the following activities:
Organize an exhibition by using public space to spread awareness about International Youth Day and the importance of youths in society. Showcase artwork from young people to help raise awareness about youth-related issues.

Organize a concert showcasing youths to promote International Youth Day in your city.

Contact radio stations to reserve a time to talk about International Youth Day.

Organize a public meeting or debate.

Organize a youth forum to exchange ideas and discuss cultural backgrounds of youths.

Create flyers with information about youth-related issues and display them in your city or at libraries, universities, etc.

Share educational information on Facebook, Twitter, and Google+.
Help Youths With A Wish
Many children grow up with the wish to become something, whether it's a doctor, a movie star, a performer, a firefighter, a cop, a nurse, or someone who helps others. Unfortunately, many children are not given the opportunities that they deserve. International Youth Day helps to spread awareness about the importance of youths in our society so that children can achieve the goals they set for themselves.
However, many children are battling critical illnesses and are unable to partake in the same activities that other kids are involved in. When you donate a car to Wheels For Wishes, you can help to grant a wish for a child in your community who is battling a critical illness. Your car donation benefits Make-A-Wish and helps to fulfill a child's life with hope, strength, and joy.
Donate a car in honor of International Youth Day and help to grant wishes for children between the ages of 2 ½ and 18. These are such important years in a child's life and your car donation can help to provide them with a memory they will never forget. To donate a car, truck, boat, motorcycle, or camper, please call 1-877-431-9474 or take a moment to fill out our online car donation form. Your donation makes a difference! 

Back to Blog