Illinois Benefits Make-A-Wish With Feasts And Fairways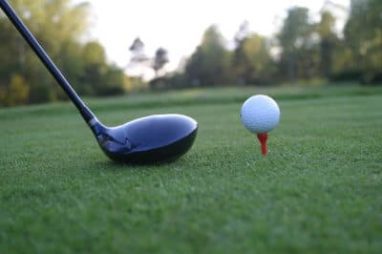 This August and September, Illinois residents will have three exciting options for benefiting local children with critical illnesses. In Justice, Foster Fest is a fun feast with food, drinks and music. Golfing for Wishes in Lockport is a shotgun scramble tournament followed by raffles, coveted prizes and food. The Make-A-Wish Golf Outing this September drives the donations home with a luxurious golfing experience followed by cocktails and dinner. Just by participating in these entertaining events, you will be actively raising important funds for Make-A-Wish Illinois—helping to bring hope, strength and joy to local wish kids. 
Foster Fest
On Aug. 13, head over to Chet's Melody Lounge (7400 S Archer Ave, Justice, Ill.) for Foster Fest. For the ninth year in a row, experience a delectable pig roast, pleasant party and philanthropic fundraiser. For just $30, enjoy the included food, drinks and live entertainment; all in the cozy environment of Chet's Melody Lounge. For more information, contact Andy Foster.
Friends Of Make-A-Wish Outing
Play an exhilarating round of shotgun-start scramble golf on Aug. 19 at the Broken Arrow Golf Club (16325 Broken Arrow Dr, Lockport, Ill.). This beautifully lush golf course is known for its interesting and sloping fairways and wide-open area. After the glory of the tournament, experience the chance at winning rewarding prizes at the raffle while feasting on delicious food. For more information, you can contact Kristyn Loudermilk.
Make-A-Wish Illinois Golf Outing
Your company can send a group of four to an incredible day at the country club on Sept. 12. The Skokie Country Club (500 Washington Ave, Glencoe, Ill.) is a top-of-the-line professional golf course made for only the most special rounds of golf. For $6,000, your group of four can enjoy the wonderful, challenging course all while playing to grant wishes to local children. The ticket includes golf carts, a forecaddie, cocktails and dinner. For more information on how you can enjoy a special day of golf for a worthy cause, you can request information. 
Many Ways To Grant Wishes
If pig roasts and putting don't sound appealing, there are many more ways to benefit Make-A-Wish Illinois. The four main ways are: attending events, donating money, donating airline miles and donating vehicles. Here is more information on donating your expiring airline miles.
If you have an unwanted vehicle taking up space, or if you are looking for an eco-friendly lifestyle change, consider donating your vehicle to Wheels For Wishes. This nonprofit 501(c)(3) organization offers an easy, hassle free form of donation with a great tax deduction and free towing! Donate today by filling out an online donation form or by calling 1-877-431-9474. Your generosity will lead to kids living their wishes! 

Back to Blog