Get Green This New Year With Car Donation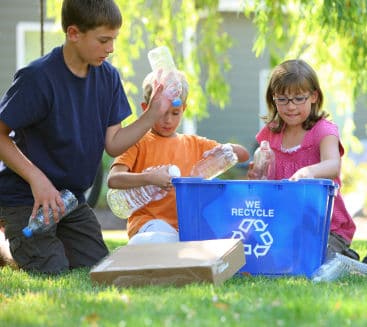 Have you made a resolution to live an eco-friendly lifestyle? The new year is a great time to make a lifestyle change that will help keep the planet healthy. Making a difference in the world doesn't mean you have to change who you are – you don't even have to change something significant! Just a small change can make a huge difference. If everyone were to make a small change, all eco-problems would be a thing of the past.
This new year, while you look for ways to go green, keep the Wheels For Wishes program in mind. We take vehicles, whether they run or not, and by auctioning them off or recycling them benefit Make-A-Wish. Your donation can make a huge difference in lives of children throughout the country, in places like Tacoma, Tallahassee, Springfield and Augusta. Auto recycling is simple and makes a huge impact on our environment. Here are a few reasons auto recycling is so important:
Auto Recycling Is One Of The Greenest Activities You Can Be A Part Of
Car donation is not only great for the environment, but it also has a huge impact on the economy. Every minute, 26 vehicles are recycled and over a period of a year the recycled steel from those vehicles can be used to create new cars! Vehicle recycling is the 16th-largest industry in the United States, which provides more than 46,000 jobs across the nation.
Your car might no longer work for you or your family, but whether it is auctioned off or recycled, it will be safely enjoyed by another family. Our program keeps cars out of landfills and helps to create new vehicles without the use of newly manufactured steel. We use more than 95 percent of every car, including the bumper, doors, engine and transmission. Other parts are also used during the recycling process! When a car is donated you can be sure that no part will go to waste, even floor mats, seat fabric and the radio. Your car can make a huge difference!
Vehicle Recycling Also Saves Oil
Oil from cars can be reused as well, when you make a donation. Recycled vehicles contribute to 85 million barrels of oil being saved every year! Since oil doesn't go bad, it just gets dirty; it can be filtered and reused in different vehicles, homes, schools or local businesses. The benefit from vehicle donations are plentiful!
Take A Step Toward A Greener Earth With Car Donation This New Year
If you're saying to yourself "I am ready to donate my car, but I'm just not sure how," there is no need to worry. Our car donation representatives are here to help you throughout the entire donation process. Making a donation is easy, simply call 1-877-431-9474 or fill out the simple donation form online. Within 24 hours of the next business day you will be contacted to schedule your free vehicle pick up or tow. You will then receive your tax receipt, which can be used to deduct from your taxes at the end of the year.
If you've decided that you want to live a greener lifestyle this year, consider starting your year with a car donation. The process is quick and simple and the impact is tremendous on the environment. When you donate to Wheels For Wishes, your car will help make the wish of a child with a critical illness come true. Make your donation today and help a child in your community. Car donation is a responsible decision that can positively impact your community, country and the world.

Back to Blog