Celebrating Thomas Jeffersons Birthday With Wish Kids
Posted in
Donate Car News
, Sunday, April 13, 2014 Last modified: Friday, March 6, 2020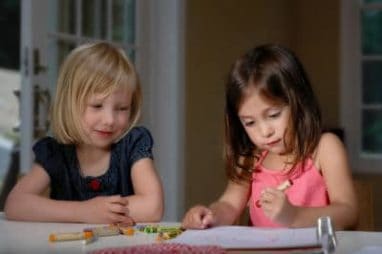 On April 13 we will celebrate the birthday of Thomas Jefferson, one of the founding fathers and authors of the Declaration of Independence. He believed, like many of us, that the right attitude can make all of the difference in life. He is quoted as saying: "Nothing can stop the man with the right mental attitude from achieving his goal; nothing on earth can help the man with the wrong mental attitude." Here at Wheels For Wishes, we believe that the wishes granted through Make-A-Wish can help change a child's outlook and positively affect their treatment. That is why we are so passionate about our car donation charity. Whenever you choose to donate your car, you are also choosing to help a child with a critical illness! This can help change a child's life through the granting of a wish.
Jefferson knew a lot about working toward a goal and the influence a positive attitude can have toward achieving that goal. He is still remembered today as one of the most important historical figures in American history. We have gathered some facts about Jefferson that will help you to better understand our famous founding father.
Jefferson The Scholar
As a young boy, Jefferson had a gift and a passion for learning. He was tutored at home from a young age, before attending school. After just two years in school he was accepted at the College of William and Mary, where he stood out in his studies and met many influential leaders of the day, like Gov. Francis Fauquier, George Wythe and William Small. His love of learning continued into adulthood, and grew into a passion for reading. After retiring from the presidency, he sold his library of 6,500 volumes to the Library of Congress – which had been destroyed by the British.
Jefferson The Musician
Jefferson was a talented musician, who took violin lessons at a young age and continued to play into his adulthood. He would later complain about the music played in the New World saying it was a "state of deplorable barbarism."
Jefferson The Professional
Jefferson didn't just study a variety of different subjects, he mastered them and turned them into professional careers. During his lifetime, Jefferson was the president of the United States, an accomplished politician, an inventor, author, educator, lawyer, architect and philosopher. As an architect, Jefferson designed the rotunda for the University of Virginia, his own home at Monticello, and the Virginia State Capitol in Richmond. Those people who visit Monticello today can see some of Jefferson's inventions. He was also an accomplished astronomer and actually designed one of the first observatories in the United States.
Jefferson The Bachelor
Jefferson was married once. He married Martha Wayles Skelton when he was 29 years old and they had a few children, though only two would survive into their teens. After just ten years of marriage, his wife passed away. He is one of just five presidents who served without a wife by their side. His two daughters served as unofficial hostesses in the White House along with James Madison's wife.
Jefferson The American Author
Probably best known for his writing, Jefferson was the author of some of the most important documents in American history. He wrote the first draft of the Declaration of Independence, co-authored the Kentucky and Virginia Resolutions in opposition to Alien and Sedition Acts which would have curtailed some political speech and wrote more than 27,000 documents and correspondence during his lifetime. His letters have given historians a glimpse into what life was like at the birth of the nation.
Jefferson The Expansionist
Jefferson oversaw one of the biggest land purchases in US history. French Leader Napoleon offered to sell the United States the Louisiana Territory for $15 million while Jefferson was President. Jefferson convinced Congress it was the right move and the US purchased much of the Midwest at today's equivalent of 42 cents per acre.
Jefferson The 50/50 Man
During the 1800 election, Jefferson ran against John Adams for the Presidency and somehow tied with his Vice Presidential running-mate Aaron Burr. According to the US Constitution as it was then, each elector cast two votes and the candidate with a majority of the votes was elected president, with the Vice Presidency going to the runner-up. Since Jefferson and Burr were of the same party, when their party came to vote, each received one electoral vote – resulting in a 73/73 tie for the presidency. It would take 36 ballot votes to resolve the issue of who would become President and who would be Vice President. Jefferson was eventually elected president, and was then re-elected in 1804.
Jefferson The Connoisseur
Jefferson loved food and wine. During his trips to France he would pick up tips and recipes and bring them back with him to the United States. He had two vineyards at his estate in Monticello, and experimented to make different types of wine. He also promoted the consumption of wine as an alternative to whiskey and cider.
Jefferson The Man Of Dirt
A belief that an agrarian society would make the U.S. independent from other nations, Jefferson took agriculture very seriously throughout his life. He was one of the first American farmers to employ crop rotation and invented a redesigned plow to make cultivation more efficient. He was also obsessed with fossils and paleontology, and eventually had a mammoth named after him.
Help Lift The Spirit Of A Child With Car Donation
If you are interested in helping our partner, Make-A-Wish, provide wishes for children in your community, consider donating a vehicle to Wheels For Wishes today. It is so easy to donate! Car, truck, RV, ATV or boat, your vehicle can make a massive difference in the life of a child. Give us a call today at 1-855-278-9474 or by filling out our easy online donation form. Celebrate the birthday of one of our Founding Fathers with a car donation!

Back to Blog