Get Your End Of The Year 2012 Tax Deduction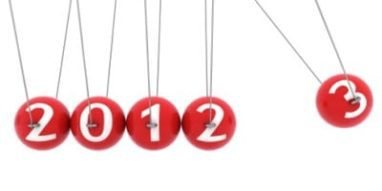 2012 is coming to an end, and it's a great time for getting rid of the old and bringing in the new. This is the perfect time to get rid of an old car, running or not, that takes up space in your driveway or garage. Maybe you have been meaning to sell it or trade it in, but why bother when you can have somebody else do all the work for you, while giving the car to a great cause?
We've also created a 2012 Donate Car To Charity Guide to make it fast and easy to get all the answers on donating your old car, truck, SUV, RV, boat, or motorcycle. Donating with Wheels For Wishes is not only about donating your car to a cause that will benefit a local child, but we also take care of all the details for you. All you need to do is give us a call at 1-877-431-9474 or use our easy online donation form on every page, and you can just sit back and wait for your tax deduction.
Donate Today
This is the time of year where people are giving back to the communities they live in. Whether they donate a new toy to a toy drive, donate canned goods to a food shelf, or serve dinner at a soup kitchen, they are making a difference. However, one of the biggest ways you can give back is through car donation.
When you donate a car to Wheels For Wishes, benefiting Make-A-Wish, you are helping to grant the wish of a child in your own community. Car donation is something you can feel great about. You can be responsible for granting the wish of a child between the ages of 2 ½ and 18 years old. It is something you will feel great about forever.
December is the perfect time to make your car donation! Any donations we receive online before 12AM local time on January 1st will count for the same tax year, so the holidays are the perfect time to make your vehicle donation. Start your year off right with a generous gift and in turn you will get an excellent tax deduction for your car donation to charity! There is nothing like checking something off your New Year's "to-do list" than on the first day of the New Year!
What You Need To Know About Your Tax Deduction
We make it easy to donate a car to Wheels For Wishes. We only ask that you give us a call at 1-877-431-9474 or fill out our vehicle donation form, and our experience vehicle donation representatives will take care of the rest. They will be available to answer any questions that you may have and are always happy to help out!
After you make your donation and within 24 hours of the next business day, you will be contacted to schedule your free vehicle pick-up.
Lastly, your tax deductible receipt will be mailed out to you for you to save and deduct from your taxes. If you're wondering how much you will get for your vehicle donation, we've already got you covered!
If your donated vehicle is sold for less than $500, you can claim the fair market value of your vehicle, up to $500, or the amount the vehicle is sold for if it's less than fair market value. If the donated vehicle sells for less than $500, you can claim the exact amount that the vehicle is sold for. If you're still confused—don't be! In either case, you will receive a 100% tax deductible receipt at the time your vehicle is sold, and it will state the amount of the sale.
For any vehicle sold for more than $500, the exact amount the vehicle is sold for will be stated on your receipt that is mailed out to you. This will in turn be your charitable tax deduction! If you have any questions, don't hesitate to call us at 1-877-431-9474 and we will gladly help you out!
Everything You Need To Know
Wheels For Wishes has experienced vehicle donation representatives who speak to generous donors around the clock, so they are always more than happy to answer any of your questions so you can feel happy and confident about your vehicle donation to charity.
Now is the perfect time to donate a car, but if you do wait until the very end of the year, you will still qualify for this year's tax deduction! Even if you don't receive your tax deductible receipt until after the New Year, it will still count. So, if you still need to think about getting rid of your car, you have until the end of the month to decide!
More Reasons To Donate
If you're still not sold on donating a car to Wheels For Wishes, then think of all the positives there are to it. Not only will you save yourself the time, stress, and hassle of getting rid of an old car, but you are also helping to grant the wish of a child in your area. You could send a deserving child to their dream destination, let them meet their favorite sports player, or send them to a land of princes and princesses at Walt Disney World. Your car donation does so much more than get you a tax deduction (which is also an excellent reason to donate) but it also helps to make wishes come true for children who need a little extra hope, strength, and joy brought back into their lives.
This year, you can check "charitable donation" off of your list, and for the New Year, you can check off "sold old car". There is nothing like checking off last year's goals and starting the New Year with something wonderful you have already accomplished.
If you have any question or are ready to donate your vehicle, call us at 1-877-431-9474 or fill out our easy online vehicle donation form. We look forward to hearing from you!

Back to Blog