5 Ways To Get Involved On Child Health Day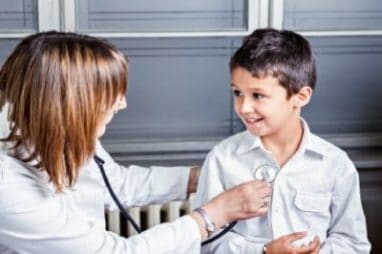 Each year, the President proclaims the first Monday in October to be celebrated as Child Health Day. It's a day for all agencies and organizations involved in children's health to unite and spread the message about the importance of children's wellbeing. Even those who aren't part of a kids' health organization can make a difference today by promoting healthy habits and environments for kids in their communities. If you're looking for a way to make a difference for children today, here are five fun ways to get involved. 
Limit Screen Time
Children ages 8 to 18 spend an average of 6 hours watching TV or playing video games per day. Not only does this cut down on family time, it also can increase children's risk for obesity and other health problems. A great way to cut back on screen time while keeping kids entertained is to start a weekly family game night or get everyone involved in making dinner together once a week.
Clean Up A Local Park Or River
Healthy environments and clean air are important for everyone's health, especially children and older adults. A great way to show kids the importance of cleaning up the environment is to get involved with a cleanup project in your community. When your kids get involved, they'll see the positive effects of their hard work in their own community.
Be Aware Of Bullying
Help curb cyber bullying by teaching your kids how to prevent it when they see it. Kids' mental and emotional health is just as important as their physical health. Bullying, whether it takes place at school or through social media, damages some children's emotional wellbeing on a daily basis.
Start A New Family Exercise Routine
Exercise is one of the core elements to preventing childhood obesity. According to the CDC, kids need about one hour of physical activity a day. One of the best ways to get your kids moving is to start exercising as a family. Since kids learn by example, they'll be more willing to get involved if you exercise with them.
Donate Your Car To Wheels For Wishes
Over the past 6 years, we've been providing funding for children's charities such as Make-A-Wish. Donating your car is a way to help local children while showing your own kids the importance of giving back. Car donation is also incredibly easy and beneficial to you. We provide free vehicle towing from nearly anywhere and you'll receive a tax deduction for your donation. Using Wheels For Wishes is also a great way to get rid of just about any vehicle that's been taking up much-needed space in your garage.
If you have a car to donate in honor of Child Health Day, give us a call at 1-877-431-9474 or use our easy online donation form.

Back to Blog