Fun Ways Not To Use A Car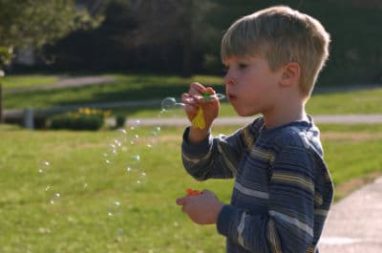 Can you go a day without a car? This concept to a lot of people would be scary. However, today is World Car Free Day, so here are fun ideas for things to do without your car. 
Transportation
Walk: If you live close to work you could walk instead of drive. This might involve you getting up a few minutes earlier, but you will also be getting great exercise doing it.
Bicycle: Many people live too far to walk to work, but you could easily bike. Many cities all around the U.S. are now making bike lanes on busy roads. This makes it easier for bicyclist to get around, without the worry of getting hit by a vehicle.
Other: If you live too far to bike to work you can use public transportation. You might find it to be relaxing and faster than driving.
Activities
People who live in the city find it easy to find things to do, but living in the suburbs or out in the country you have to be a little more creative.
Bonfire: You can gather some chairs and set them around a bonfire. This is a great family activity instead of being consumed by the T.V. or other electronics. An activity like this will bring your family closer as you are able to talk and share stories without distractions. You can even make food over the fire, such as the family favorite hot dogs and you can't forget S'mores for dessert.
Walk: If you don't have a fire pit you can go for a walk with a friend or with your family. Walking is a great form of exercise and also lets you talk without distractions. We are seeing more and more that people always have their heads down, looking at their phone, laptop or tablet.  When you're always consumed with electronics you miss the things around you and making lasting memories. Try going for a walk without electronics and see how beautiful the area around you is.
Yard Games: If you would like to get competitive there are many fun yard games such as:
Bocce: This game is where you have four red balls and four green balls. You throw a small golf ball sized ball then whoever is closest to the small ball wins one point.
Corn Hole: This is also known as bean bags. You have two wooden boards with one hole in them. You place the two boards with the slant side facing one another. You have two teams and you try to get the bean bag into the hole.
Ladder Golf: This is also a team game. You have two ladders on opposite sides and you have two golf balls on a string and you try to make the golf balls on the ladders to score points.
 Help A Child
If you found that not using your car was a lot of fun and less stressful, you can donate it to Wheels For Wishes. We help benefit children's charities around the U.S. You can click on our chapter locator to find what charities we benefit near you. We make the donation process easy all you have to do is fill out our online donation form or call us at 1-877-431-9474. Donate that unused car today!

Back to Blog