Five Cinco De Mayo Traditions For Families To Enjoy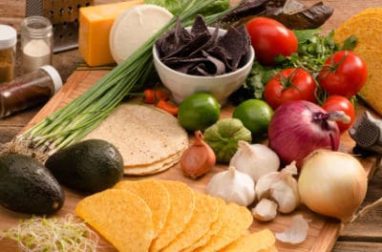 Cinco De Mayo is not just Mexico's celebration, and it can be perfect for the family to enjoy as well! It's very popular in the United States as well! It's also quite popular in Windsor, Ontario, Canada and Vancouver, British Columbia, Canada. The day is also celebrated in the Caribbean, specifically in the Cayman Islands and Jamaica. Australia and New Zealand also take part in the fun with many festivals and celebrations.
If you are looking for a way to get the whole family involved on the fun this Sunday, May 5, look no further. We have everything you need to know about taking part in five family-friendly Cinco De Mayo celebrations!
The Fifth Of May
The fifth day in May is traditionally a celebration of Mexico's 1862 victory over France at the Battle of Pueblo during the Franco-Mexican War. However, nowadays, the Cinco De Mayo celebration is far more popular in the United States.
Instead of celebrating Mexico's victory, the United States celebrates Mexico's culture and heritage. The largest festivals are often celebrated in Los Angeles, Chicago, and Houston. The day is often accompanied with mariachi music, parades, Mexican folk dancing, and traditional foods such as tacos and mole poblanos.
Kids love to celebrate Mexican culture and heritage, so celebrating Cinco De Mayo with your family is the perfect way to teach your kids about Mexican heritage while also partaking in some of the many popular traditions.
Learn Some Spanish
Mexico is the largest Spanish-speaking country in the world! To make Cinco De Mayo extra special, think about giving your kids (and yourself) a little at-home Spanish lesson. Purchase an English-to-Spanish dictionary and for every subject you talk about and every food item you eat, look the word up in the dictionary and find out what its Spanish translation is.
You may not be able to form complete sentences, but at the end of the day, at least you will know how to say many different things in Spanish! Kids love learning how to say words in different languages, so they will love this idea.
Dress For The Part
Since the Mexican flag is red and green, dress in colors to match it. It will make a great family photo for you to remember your family's Cinco De Mayo celebration. Don't forget your sombrero or straw hat!
Hang a piñata (store-bought or make your own) in your garage or home and make sure to get the piñata in the background of the photo. At the end of the day, break it open and enjoy what's inside!
Play Folk Music
You can't have a Cinco De Mayo celebration without the authentic music to accompany it. The traditional folk dance of Mexico is called the "Ballet Folklorico" and is accompanied by upbeat mariachi music. Traditional dancers wear bright, colorful costumes.
Look online for mariachi music to play so the kids can dance to it. Search for online Mexican folk dance lessons that your whole family can try.
Make Your Own Decorations
For fun, have the kids draw and color pictures of the Mexican flag. The colors of red, white and green will be a creative and educational experience. Make red, white and green beaded necklaces and bracelets for more creative fun.
Cinco De Mayo isn't complete without maracas. Buy a few for the family to shake or make your own! Making them will be another fun and educational craft for the kids to enjoy. Just fill them with dried beans.
Make Authentic Cuisine
You're having a fun-filled Cinco De Mayo celebration, so of course you don't want to spend the whole day cooking in the kitchen. However, Cinco De Mayo is never complete without the delicious Mexican cuisine.
With our tips, you can make simple and delicious Mexican cuisine in no time. Try some of the following Mexican favorites that the whole family will enjoy! Plus, they are easy enough so the kids can get in the kitchen and help:
Bean and rice burritos, with all your favorite toppings

Tortilla chips with guacamole and pico de gallo

Fully-loaded nachos with diced tomatoes, black and green olives, and jalapeno peppers

Cheese quesadillas with salsa to dip in

Green chile and cheese flautas (stuff and bake tortillas with green chiles, green chile sauce, sugar, cheese, and corn)
Let Kids Do What They Do Best
Kids will love having a Cinco De Mayo celebration while learning about Mexican heritage and culture. Wheels For Wishes, benefiting Make-A-Wish, works to help grant wishes for local kids in your community, so kids can do what they do best—which is just being a kid.
Many times, Make-A-Wish "wish kids" hope to partake in celebrations similar to Cinco De Mayo or to simply learn about the culture of another country. To make this happen, we accept donated vehicles in any condition and earned proceeds benefit Make-A-Wish. Make-A-Wish is then given the opportunity to help grant wishes for local kids.
If you have a car, truck, SUV, RV, motorcycle, or boat to donate, please call 1-877-431-9474 or fill out our easy online vehicle donation form. You can help bring hope, strength, and joy back into the life of a local child, and maybe even give them the opportunity to take a trip to a Spanish-speaking country so they can learn about the Spanish culture hands-on.
You can help grant wishes for local kids when you donate a car to Wheels For Wishes!

Back to Blog