5 Ways To Enjoy Father's Day Outside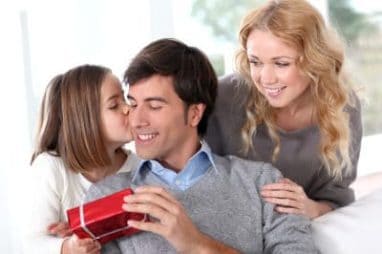 Being a dad is usually more than being a parent. You're often also a chauffeur, coach, chef, housekeeper and more. This year, Father's Day is on the first day of summer, which means it's the longest day of the year. Get outside and enjoy your day – hopefully the weather is good enough to have a great day.
Here are some ways to spend a great time outside without spending a lot of money:
Spend A Day At The Lake
If Dad likes the outdoors, spend the day out on the water. Whether Dad wants to fish, cruise on the boat, or just get a tan, it's an activity that the whole family won't be able to turn down, especially if the weather is great. Pack a picnic lunch and make a day of it.
Get The Yard Looking Great
Summer means things like watering the yard, cutting the lawn and pulling out weeds. Hopefully, you've got your garden planted and growing. If so, have the kids help Dad with watering the flowers and vegetables while he kicks his feet up and enjoys the day.
Give Dad A Hand With Cleaning Out The Garage
A garage is a man's paradise, but if it's packed with clutter and nothing can be found, it can be tough to relax or get any jobs done. If Dad has a car parked in the garage that he no longer uses, encourage him to donate it to Wheels For Wishes, benefiting Make-A-Wish. You can help him clean out the car and get it ready for donation.
Since it's easy to donate a car, Dad won't have to worry about a thing! To donate a car to Wheels For Wishes, benefiting Make-A-Wish, please call 1-877-431-9474 or fill out our easy online vehicle donation form. Both ways only take a minute of your time, but the benefits are endless!
Get Outside & Get Active
A great family activity is to go for a walk or bike ride to a nearby park or restaurant to enjoy a fun family breakfast. Early may be better, since it can get really hot in late June. Other fun outdoor activities include mini-golf, swimming, playing catch, basketball or any other activity that the whole family will love. Some other ideas include tennis, biking, or maybe just going to the movies.
Have Fun
Whatever you end up doing with Dad on Father's Day, make creating memories the main focus of the day. While expensive gifts are nice, memories are better. Most dads appreciate a nice, handmade card and a fun day with the family.
If you donate a car to Wheels For Wishes this Father's Day, think of all the good that your donation will help create. Your donation will help benefit a local Make-A-Wish chapter that grants wishes of children who are fighting critical illnesses. No matter where they want to go, having a wish granted will create memories that will last a lifetime. 

Back to Blog