Experience Two Fantastic Events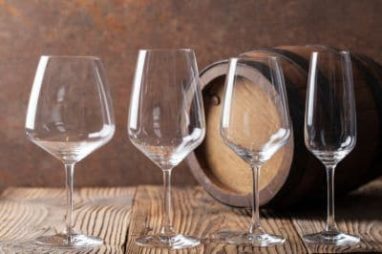 Looking for a fun hike to go on? The Trailblaze Challenge is right for you! If the great outdoors is not your style then the Wine And Wishes event is right up your ally. Whatever you choose, both events benefit Make-A-Wish Massachusetts and Rhode Island. 
Trailblaze Challenge
Lions, Tigers and Bears oh my! The Trailblaze Challenge is an endurance event that gives participants the opportunity to hike 30 miles of the Mahican-Mohawk Trail all in one fun filled day! Don't be afraid — the hike is for people with all different levels of experience. If you're a beginner, you can take it slow and have fun–it is not a race. If you go on hikes all the time and always have wanted your friends to join, then this is a great opportunity for you to bring you friends on a beautiful hike. Whatever the case may be, by joining this hike you will be able to help Make-A-Wish Massachusetts and Rhode Island grant more wishes.
Wine And Wishes 2016
Take a sip and savor the taste of the fine wines and whisky at the fourth annual Wine and Wishes Event.  On Friday Oct. 14, at The University of Massachusetts Club, give your taste buds a new experience when you enjoy fine wines and whisky. As you make your red carpet entrance into this lively event, get ready for amazing food pairings, live music, a raffle, live and silent auctions. This extravagant event will be held at The University of Massachusetts Club in Boston. Tickets will be $80 per person until September 15 and $90 on and after September 15. What are you waiting for? Register today!
How To Give More
If you can't make the events or if you want to give more we have a fantastic opportunity for you. If you have a car, truck, boat or RV that you no longer use you can donate it to Wheels For Wishes. We are a 501(c)(3) nonprofit car donation organization. Our donation process is fast and easy. All you need to do is call us at 1-877-431-9474 or fill out our online donation form. We will set up the best time for you to come pick up your vehicle, free of charge. Once we bring your vehicle to get appraised you will receive a great tax deduction for you vehicle. Don't let that old vehicle sit around any longer. Donate it today!

Back to Blog