Evening Of Wishes Benefits Mid-Atlantic Kids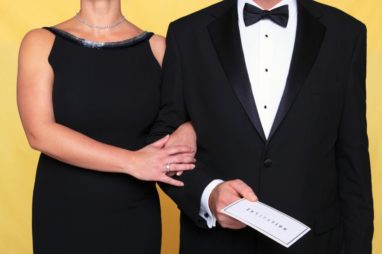 Join Make-A-Wish Mid-Atlantic on May 20 for the 4th Annual Evening of Wishes. This event is a delightful evening that gives attendees like you the opportunity to share the unique and powerful mission of Make-A-Wish. Proceeds from this night of fun and enjoyment benefit Make-A-Wish Mid-Atlantic, helping to make dreams come true for local children.
Events like these are important for the local mission of Make-A-Wish. Here are all the exciting and important details for this night of making dreams come true:
Event Details
On May 20, come to the Ritz-Carlton in Washington D.C. (1150 22nd St NW) for Evening of Wishes. This black tie gala has a goal to fund more than 130 wishes. Featuring a sit down dinner, delectable desserts, an auction, dancing and an after party in the cocktail lounge, Evening of Wishes is a fun-filled night for several reasons.
For just $500 a ticket, life-changing wishes will be granted by your community, and you will have a night to remember. If the commute to D.C. is a long one, you can spend the night at the luxurious Ritz-Carlton for a group rate if you book ahead of time.
Sponsorship packages for Evening of Wishes range from a $5,000 dessert sponsorship to a $50,000 STAR sponsorship. The benefits for these packages are great, but they start with helping to make dreams come true for local Mid-Atlantic kids. If you were to go all out on the STAR sponsorship, you get limo transportation to the event, 2 tables of premium seating, a room at area hotel, exclusive presenting sponsorship and much more. Whatever your level of support is from a guest to a STAR sponsorship, kids will get to live their dreams, and you will enjoy a night to remember.
Evening Schedule
6:30-7:30 p.m.: Enjoy the great silent auction and cocktail reception before dinner.
7:30-9:30 p.m.: Dinner is served, and you get to enjoy the inspiring Evening of Wishes program.
9:30-10:15 p.m.: An exciting live auction will begin while you can also take in the Special Wish Experience.
10:15-midnight: Delicious dessert and a fun after party cap off a night to remember.
Another Way To Benefit Make-A-Wish Mid-Atlantic
If the Evening of Wishes inspired you to continue to make dreams come true, or if you weren't able to attend the event, there is another easy way to help the Make-A-Wish mission. All you need is an unwanted vehicle, and you can donate to Wheels For Wishes, benefiting Make-A-Wish Mid-Atlantic.
Wheels For Wishes is a nonprofit 501(c)(3) car donation organization. Therefore, when you donate, you receive great perks like free vehicle pick up and a 100 percent tax-deductible receipt to use on your 1098-c form during tax season. The best benefit of all is the huge impact you will have on local children, benefiting Make-A-Wish. To donate today, call 1-877-431-9474 or fill out an online donation form.

Back to Blog