May 20 Is Emergency Medical Services For Children Day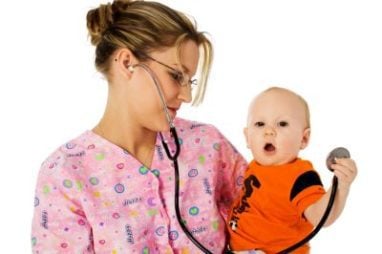 Emergency Medical Services for Children Day (EMSC Day) is all about raising awareness about improving emergency care for children. In 2015, the EMSC Program estimates that 30 million children will need to receive emergency medical care. Although that's a high number, there are luckily ways that everyone can make a difference for the children who do need to receive emergency care. 
Emergency departments, EMS personnel, and parents can all work on ways to provide better emergency care for children and improve their safety. Parents can also take steps to make sure they're prepared in the case of an emergency.
Tips For Being Prepared In Case Of An Emergency
No one wants to think about a medical emergency for their children, but it can happen. The best way to be prepared for any emergency is to have a plan in place for any situation. Parents can make a huge difference in their children's care just by having a plan in place. Here are several tips from the EMSC Program.
Write down important information about your children and keep a copy in several places. You can find a worksheet with the important information to include here. Put a copy of this information on the fridge, by the phones in your house, in your bag or wallet, and in your child's backpack. You can also give a copy to the school nurse, babysitter, neighbors and other people your child spends time with before or after school.
Keep a first aid kit in your car and at home. Check out this list from the Red Cross to find out what your kit should include.
Gather a list of emergency numbers and keep the list in easy-to-find areas in your house. This could come in handy if you can't remember which number to call.
Know whether 911 is the right number to call. Some areas of the country use E-911 rather than the traditional 911. Areas that use E-911 have your address in a database. Check to see what the correct number is in your area. It's also important to teach your kids the right number to call in case they ever need to make a call. Make sure your children know the right address and name to give the operator as well. 
Keep a record of your children's immunizations, allergies, medical conditions, and any medication they are on. Keep this information handy in case you can't remember everything on the spot.
Find out what your emergency medical coverage is if you have insurance. Keep an insurance card in your purse or wallet at all times.
Take first-aid classes to feel confident that you can perform CPR and other life-saving maneuvers.
It can be scary to think about emergency situations, but staying calm and knowing what to do ahead of time can make a huge difference. Having a clear plan in place can make a frightening situation easier to handle. Get more tips for ways to spend EMSC day here.
Make A Difference For Children Facing Life-Threatening Medical Conditions
EMSC Day is the perfect day to think of kids in your community. One way you can make a huge difference today is to consider making a vehicle donation to Wheels For Wishes benefiting Make-A-Wish. When you donate a car to Wheels For Wishes, the proceeds from your donation go to your local chapter of Make-A-Wish, helping them grant more wishes. During a time when they need it most, wishes bring more hope, strength and joy to children facing critical illnesses.
Donating only takes a moment of your time. Please call us at 1-877-431-9474 or fill out our online car donation form today. Your donation will help give a child in your community the experience of a lifetime. 

Back to Blog