Don't Miss Your Last Chance For A Tax Deductible Vehicle Donation In 2015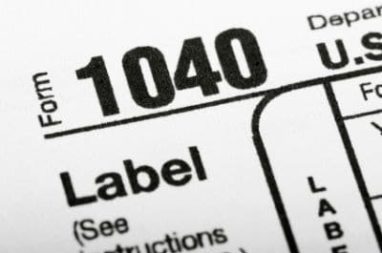 2015 is almost over, but there's still time to get a tax deduction on a vehicle donation if you haven't acted already. Since it is the last day of the year, you may be worried that you missed your deadline; however, any donation we receive by 11:59 tonight will give you a tax deduction on your 2015 taxes! 
Donate Tonight For A 2015 Tax Deduction
We know how stressful it can be to do something in the last minute, but it's still easy to donate your car even on the last day of the year. If you have a car to donate before the year is over, don't wait!
Start by giving us a call at 1-877-431-9474 or filling out our online car donation form. Do this by 11:59 p.m. tonight, Dec. 31, to get your 2015 tax deduction.
Next, we'll contact you within 24 hours of the next business day to schedule your free vehicle towing. Even if your vehicle is towed in the New Year, your donation made in 2015 will still count for that year's taxes.
Finally, we'll mail you your tax deductible receipt. Keep your receipt for when you're doing your 2015 taxes so you can claim your deduction. Even if your receipt arrives in the New Year, your donation will count for your 2015 taxes if you donate before 11:59 p.m. on Dec. 31.
It's really as easy as that! Once you call or donate online, we take care of all the work for you so you can sit back and enjoy New Year's Eve. 
Car Donation Is Easy And Beneficial
If you're donating last minute, we've got you covered. Don't forget that car donation also comes with great benefits such as:
Free vehicle towing from almost anywhere.
A hassle free way to get rid of nearly any vehicle, even if it has seen better days. In most cases, your car doesn't even need to run to be accepted.
A simple way to go green in the New Year. If you're planning to get a more fuel efficient car this January, donating your old car is a simple way to clear up space in your garage or driveway.
Best of all, an easy way to help your local chapter of Make-A-Wish. Wheels For Wishes benefits many chapters of Make-A-Wish throughout the country, so you can feel great about your donation.
Donate Tonight To Take Advantage Of All The Benefits Of Car Donation
If you're ready to make a donation, don't hesitate to call us at 1-877-431-9474 or make your donation online. Our representatives are ready to help every step of the way, so don't wait! 

Back to Blog